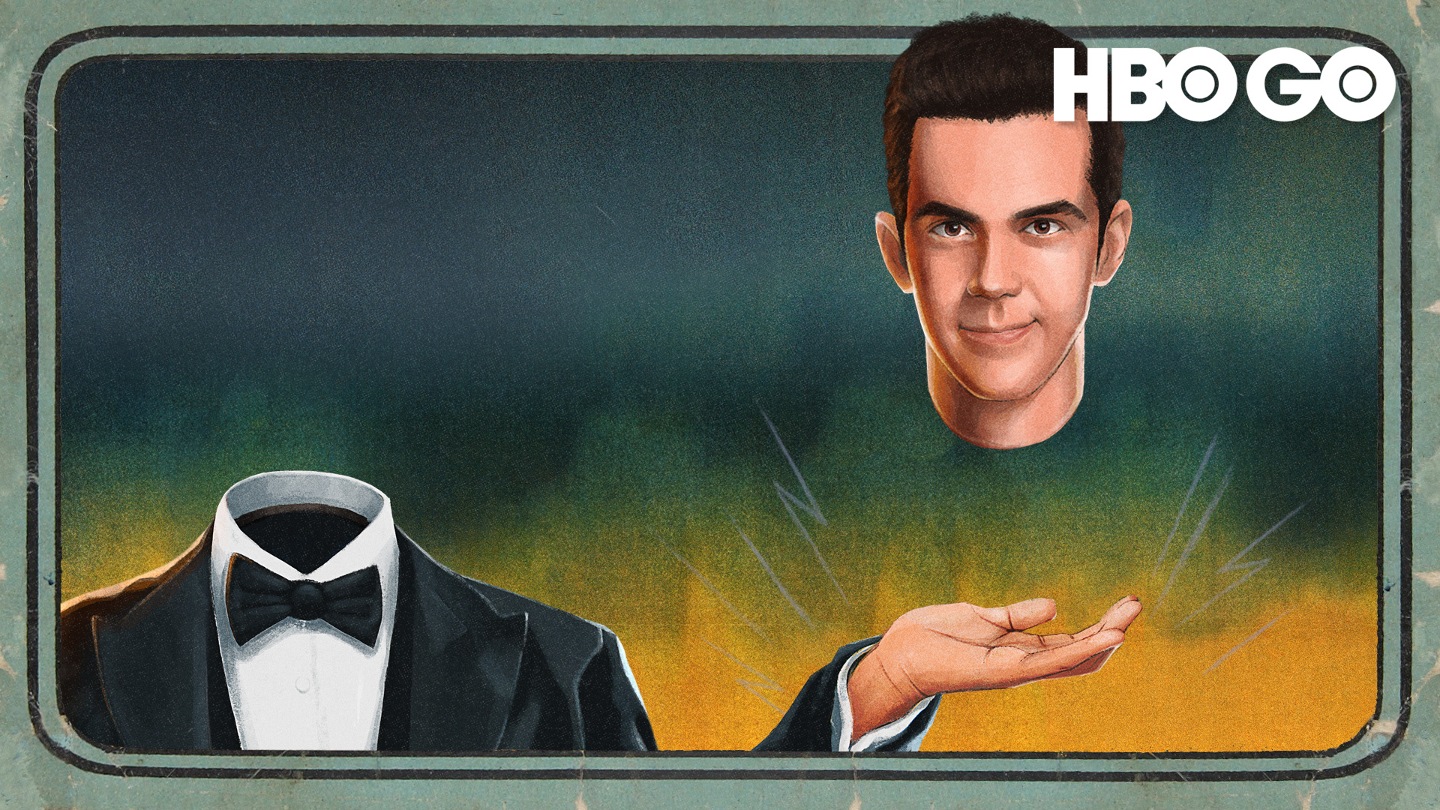 Michael breezes into the Windy City to shock and amaze the Chicago locals. In a health store, he sells a supplement that proves you are what you drink, and at a Metro station, he utterly derails a commuter's sense of reality.
更多
E1

惡搞男神(第3季第1集)

Michael breezes into the Windy City to shock and amaze the Chicago locals.

E2

惡搞男神(第3季第2集)

In a local Chicago diner, Michael brings new meaning to the term "hold the pickles."

E3

惡搞男神(第3季第3集)

Michael spooks a gardener who's certain that angry gnomes are hunting him down!

E4

惡搞男神(第3季第4集)

Michael discovers a ferocious new breed of animal at a park.

E5

惡搞男神(第3季第5集)

Michael reveals the transformative properties of fruits and vegetables.

E6

惡搞男神(第3季第6集)

Michael pushes his skills to the limit when he attempts tricking two people at the same time!

E7

惡搞男神(第3季第7集)

At the furniture store, Michael shows his coworker that impossible things can happen in the blink of an eye.

E8

惡搞男神(第3季第8集)

In this special crossover event, the Impractical Jokers help Michael stun coffee bar customers!

E9

惡搞男神(第3季第9集)

Michael teams up with special guest star, Jack Black!

E10

惡搞男神(第3季第10集)

Michael shows some unsuspecting shoppers how to manipulate solid objects.

E11

惡搞男神(第3季第11集)

Michael shows off his innovations in hemp technology.

E12

惡搞男神(第3季第12集)

Michael tries to convince his coworker to explore a new plant.

E13

惡搞男神(第3季第13集)

Michael shows off a camera that's literally paper thin.

E14

惡搞男神(第3季第14集)

Michael uncovers the secrets behind baoding balls, origami and paper lamps.

E15

惡搞男神(第3季第15集)

A man can vanish into a manhole, but the whole hole can't vanish, right?!

E16

惡搞男神(第3季第16集)

A dog owner loves that Michael has turned her pet into the smartest animal in the world.

E17

惡搞男神(第3季第17集)

Michael turns leftovers into beauty products at a soap shop.