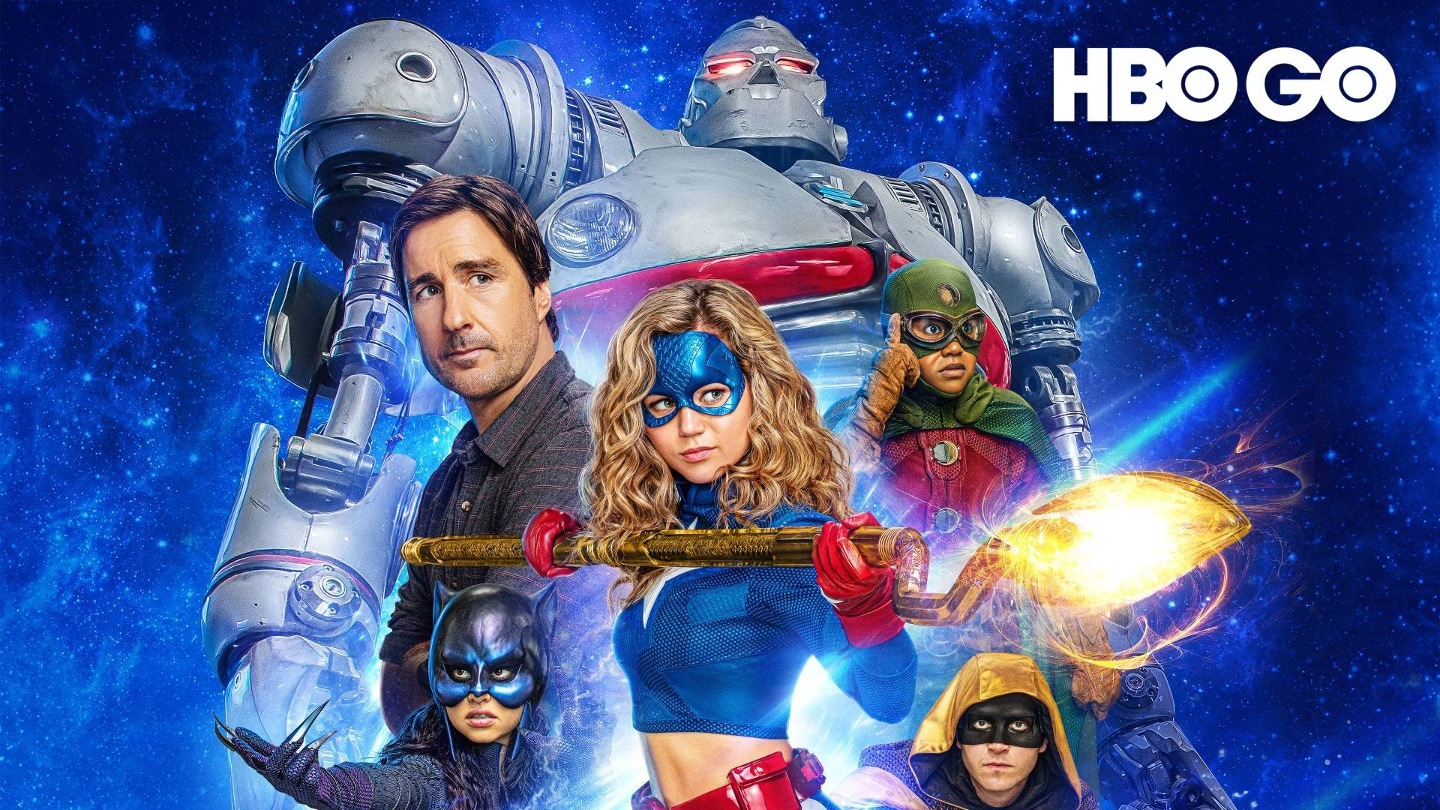 In the series premiere episode, Courtney's seemingly perfect life in Los Angeles gets upended with a move to Blue Valley, Nebraska with her mother Barbara (series star Amy Smart), stepfather Pat Dugan (series star Luke Wilson) and stepbrother Mike (series star Trae Romano), and she finds herself struggling to adapt to her new town and high school. But when Courtney discovers that Pat is harboring a major secret about his past, she ultimately becomes the unlikely inspiration for a new generation of Super Heroes.
更多
E1

星女(第1季第1集)

Courtney Whitmore discovers a secret in the series premiere.

E2

星女(第1季第2集)

Courtney becomes the target of a dangerous foe.

E3

星女(第1季第3集)

Barbara (Amy Smart) impresses her new boss, Jordan.

E4

星女(第1季第4集)

Courtney sets out to recruit new members of the JSA.

E5

星女(第1季第5集)

A search for Rick Tyler leads Courtney to a Halloween party.

E6

星女(第1季第6集)

Courtney and the JSA prepare for their first major mission.

E7

星女(第1季第7集)

Pat teaches the new JSA the importance of teamwork.

E8

星女(第1季第8集)

The JSA goes undercover to investigate a classmate.

E9

星女(第1季第9集)

Henry, Jr. makes a surprising discovery about his father.

E10

星女(第1季第10集)

Henry Jr. hones his newfound skills.

E11

星女(第1季第11集)

A surprise visitor from Courtney's past arrives in town.

E12

星女(第1季第12集)

The JSA team prepares for a final showdown with the ISA.

E13

星女(第1季第13集)

In the season finale, the JSA face off against the ISA.