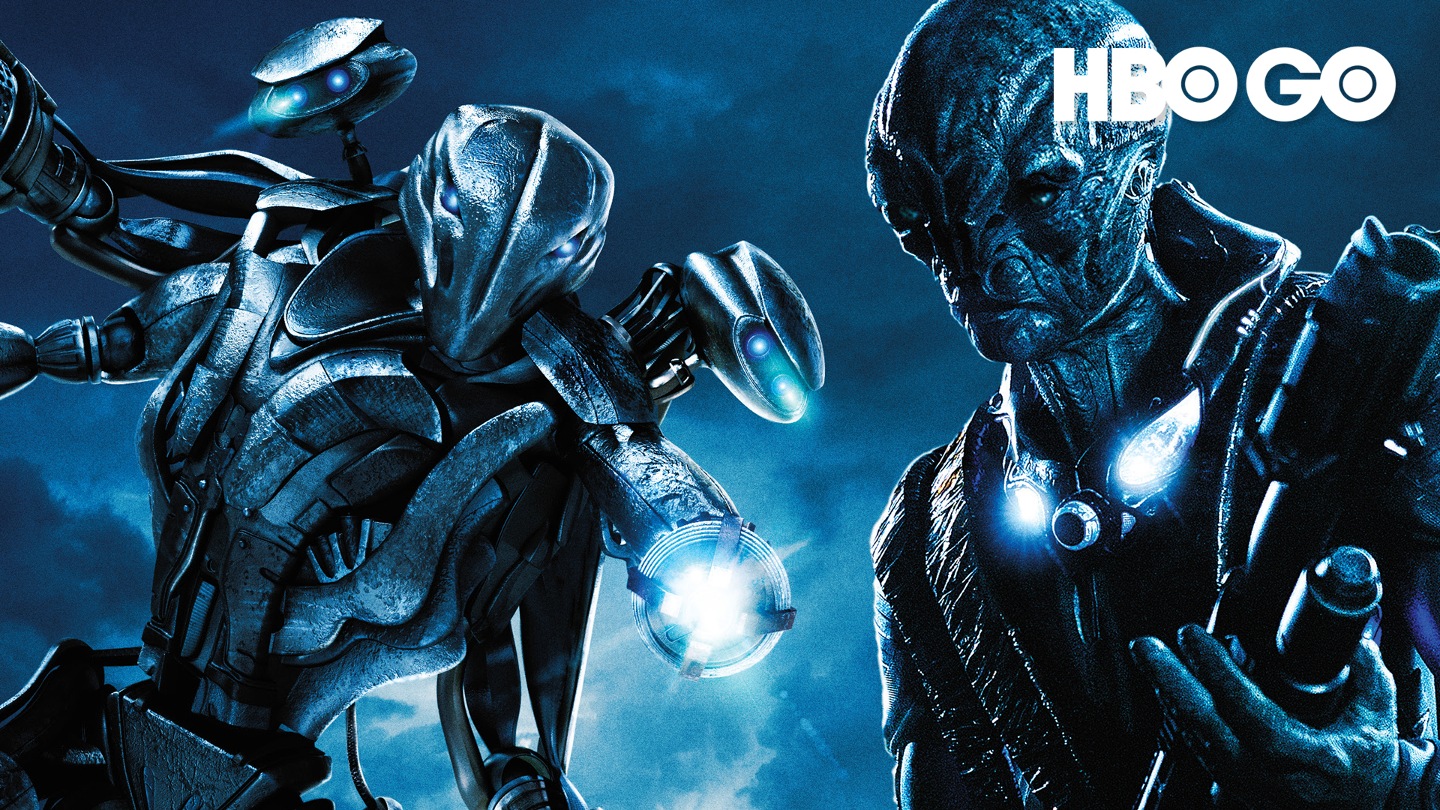 Season three of Falling Skies opens seven months after the 2nd Mass arrived in Charleston. In the interim Tom has been elected to political office but he has his hands full as the resistance continues to battle the alien invaders. Tom's decision to have the rebel skitters fight alongside humans creates tension and raises suspicions that someone may be feeding secrets to the enemy. Meanwhile Hal struggles with nightmares that seem so real he has difficulty knowing if he's awake or dreaming. And Tom and Anne prepare to welcome their baby. Terry O'Quinn and Gloria Reuben guest star.
更多
E1

FALLING SKIES S3 01: ON THIN ICE

Tom has been elected to political office, but he has his hands full as the resistance continues to battle the aliens.

E2

FALLING SKIES S3 02: COLLATERAL DAMAGE

Tom calls on a nuclear specialist known as "The Rat King" to come up with a plan to strip the aliens of their power.

E3

FALLING SKIES S3 03: BADLANDS

The people of Charleston prepare for another potentially devastating offensive.

E4

FALLING SKIES S3 04: AT ALL COSTS

Tom is invited to meet with a powerful leader. While Hal wrestles with an invasive evil, Ben struggles with his ident...

E5

FALLING SKIES S3 05: SEARCH AND RECOVER

When a mission goes terribly awry, Tom and Pope must rely on each other to survive.

E6

FALLING SKIES S3 06: BE SILENT AND COME OUT

Lourdes experiments with a risky new medical procedure. And Charleston's government sees a massive shift in leadershi...

E7

FALLING SKIES S3 07: THE PICKETT LINE

The Masons run into trouble on the road when a family of outlaws intercepts their search-and-rescue mission.

E8

FALLING SKIES S3 08: STRANGE BREW

On his way back to Charleston, Tom makes a number of discoveries, some incredibly surprising and others horrifying.

E9

FALLING SKIES S3 09: JOURNEY TO XIBALBA

Tom uncovers confidential intelligence about the heart of the alien operation.

E10

FALLING SKIES S3 10: BRAZIL

When the 2nd mass destroys a crucial Espheni base, a relentless enemy is taken down and the Mason family is reunited ...