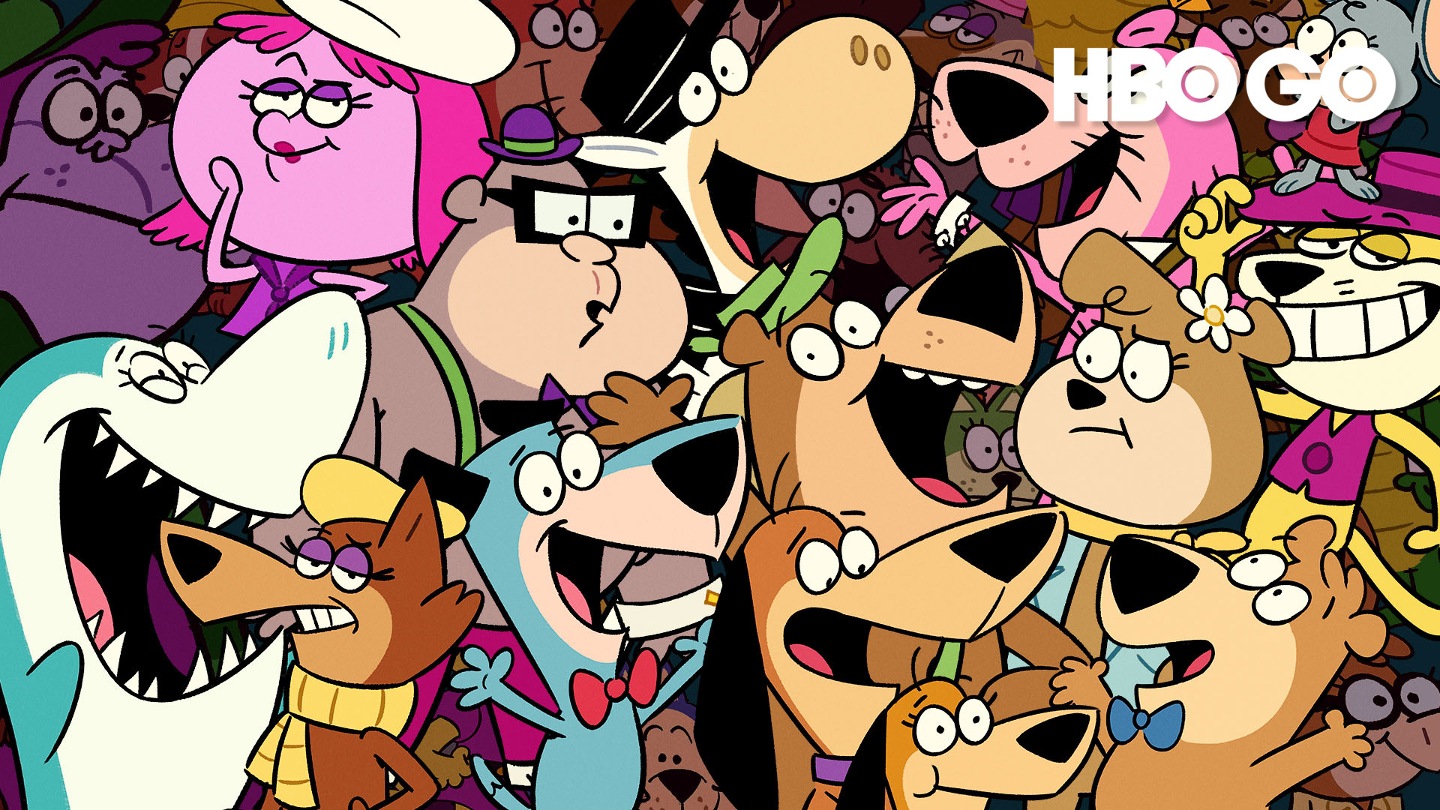 When Cindy helps Yogi by installing a nuclear stomach in him, he turns into an unstoppable eating machine. She has to find a way to reverse his appetite before he swallows up the whole town.
更多
E1

JELLYSTONE S1 01: YOGI'S TUMMY TROUBLES

When Cindy helps Yogi by installing a nuclear stomach in him, he turns into an unstoppable eating machine. She has to...

E2

JELLYSTONE S1 02: GORILLA IN OUR MIDST

When Grape Ape falls asleep in the middle of town square, the town turns from a serene scene into a disaster movie! I...

E3

JELLYSTONE S1 03: BOO BOOTS

Boo Boo feels underappreciated until he gets boots that make him taller, causing Yogi to get jealous of Boo Boo's n...

E4

JELLYSTONE S1 04: MY DOGGIE DAVE

When Doggie Daddy brings a disguised Augie along for a guys' night, she becomes the most popular member of the grou...

E5

果凍石小鎮(第1季第5集)

Jabberjaw dreams about one day being the assistant manager of Magilla's store. When a coconut bonks Magilla's hea...

E6

JELLYSTONE S1 06: GROCERY STORE

Augie embarks on a epic journey through the grocery store while Doggy Daddy frantically waits for her in line.

E7

JELLYSTONE S1 07: MUST BE JELLY!

Cindy forgets to read the book for book club and to help have time to finish it, she turns everyone into gelatin!

E8

JELLYSTONE S1 08: CATS DO DANCE!

Top Cat and the gang lose their alley in a dance battle. When their classic scams and schemes fail to get them their ...

E9

JELLYSTONE S1 09: VIP BABY YOU KNOW ME

Shag Rugg makes a VIP section in his family's Café to live his baller life style.

E10

JELLYSTONE S1 10: EL KABONG'S KABONG IS GONE

When El Kabong's guitar breaks, he has to find a new "weapon" to take its place, but nothing is quite right.

E11

JELLYSTONE S1 11: MR. FLABBY DABBY WABBY JABBY

The Jellystone kids disguise themselves as an adult to get into a movie, but soon have to live a life they didn't exp...

E12

果凍石小鎮(第1季第12集)

Captain Caveman realizes he's a father, and while this interrupts his partying lifestyle, he's still dedicated to...

E13

果凍石小鎮(第1季第13集)

Yogi gets a genealogical test done & finds out he's 98% Cat! Shaken to his core, he joins Top Cat & his gang but ha...

E14

JELLYSTONE S1 14: FACE OF THE TOWN!

Mayor Huckleberry holds a city-wide contest to find out which Jellystone citizen will be the new face of the town.

E15

JELLYSTONE S1 15: CATANOOGA CHEESE EXPLOSION

Yogi strikes a deal with Shag Rugg so he can get into a Cheese-Is-Us, a kids' pizzeria and arcade.

E16

果凍石小鎮(第1季第16集)

Augie and the rest of the Jellystone kids try to help Yakky be more brave.

E17

JELLYSTONE S1 17: GOTTA KISS THEM ALL

Augie and Yakky play a VR game that has real-world consequences.

E18

果凍石小鎮(第1季第18集)

Huckleberry hosts a wrestling tournament so that his childhood hero, Funky Phantom, can relive his glory days.

E19

JELLYSTONE S1 19: FISH STICKY SITUATION

Top Cat and the gang accidentally transform the town when they sell expired fish sticks to everyone.

E20

JELLYSTONE S1 20: A TOWN VIDEO: WELCOME TO JELLYSTONE

Huckleberry Hound hires Yogi to direct an exciting video about Jellystone, but things get a little too exciting for h...