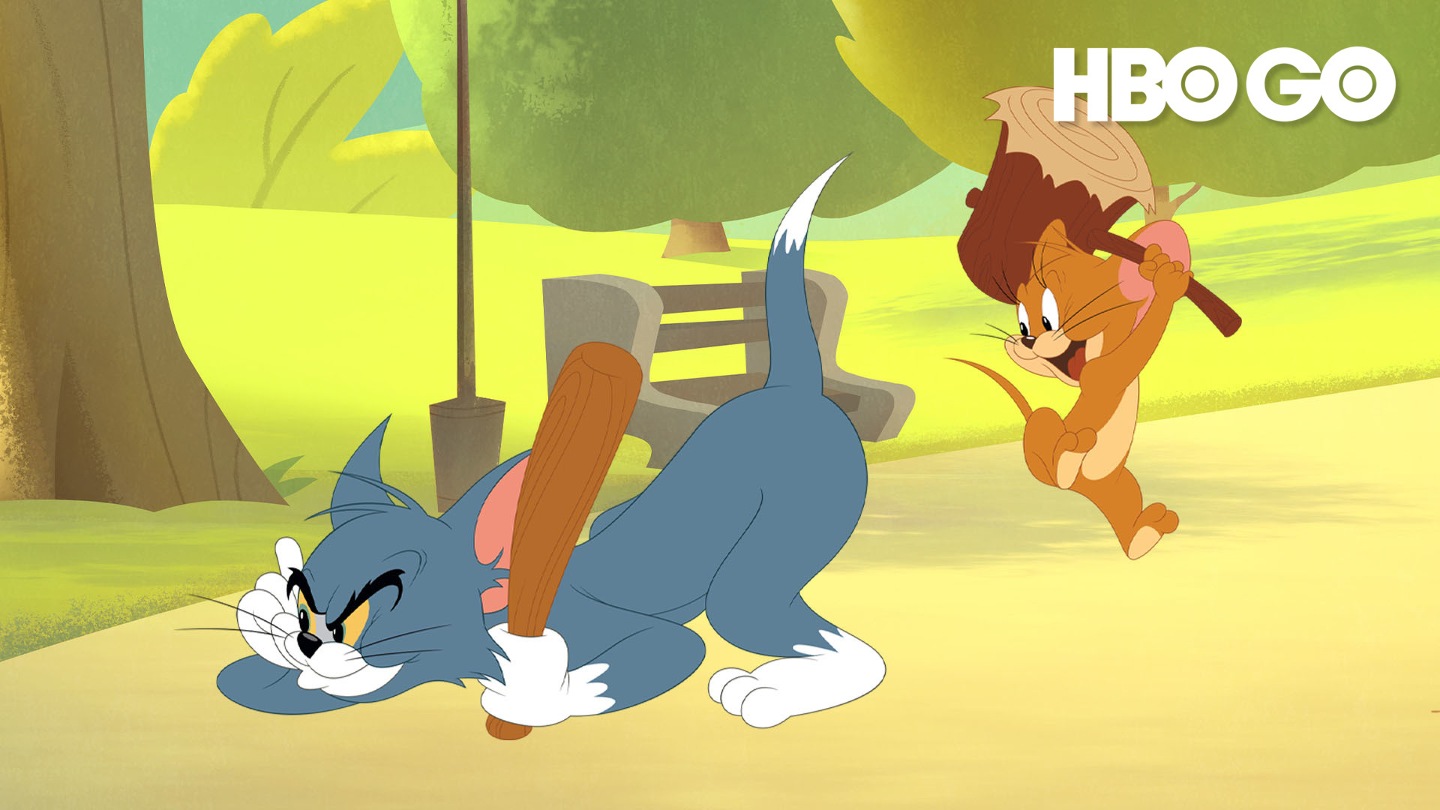 When Tom wins a ring for his girlfriend in a claw machine, Jerry steals it and runs into a department store at closing time. After hours the cat and mouse cause havoc in the empty store until they encounter a couple of burglars - and Spike the guard dog! / In the city park, Jerry protects a clumsy young pigeon from Tom, and helps her get better at flying. / Tom and Jerry fight over the contents of a gumball machine in the lobby, determined to outwit each other in pursuit of the chewy treats! / At the city zoo, Tom finds himself the center of attention babysitting a panda bear cub - but when the tot wanders away, he substitutes Jerry.
更多
E1

Tom and Jerry玩轉紐約(第1季第1集)

Tom and Jerry storm a department store after dark, battle for a bag of gumballs, and babysit a troublesome baby panda...

E2

Tom and Jerry玩轉紐約(第1季第2集)

Jerry helps an elephant escape from the museum. Hi-flying hijinks ensue when Tom and Jerry take kites to the park and...

E3

Tom and Jerry玩轉紐約(第1季第3集)

In an attempt to trick Tom out of food, Butch predicts the future. Jerry helps save a shoe repair shop.

E4

Tom and Jerry玩轉紐約(第1季第4集)

Tom and Jerry mistake burglars' loot for a bag of donuts. Tom chases Jerry through a series of surreal billboards, Sp...

E5

Tom and Jerry玩轉紐約(第1季第5集)

A troop of robot bellhops cause trouble, Tom becomes canine catnip and more.

E6

Tom and Jerry玩轉紐約(第1季第6集)

A hotel VIP wants Tom groomed and more.

E7

Tom and Jerry玩轉紐約(第1季第7集)

Spike's teddy bear is accidentally ruined & Tom dreams of a basketball championship.