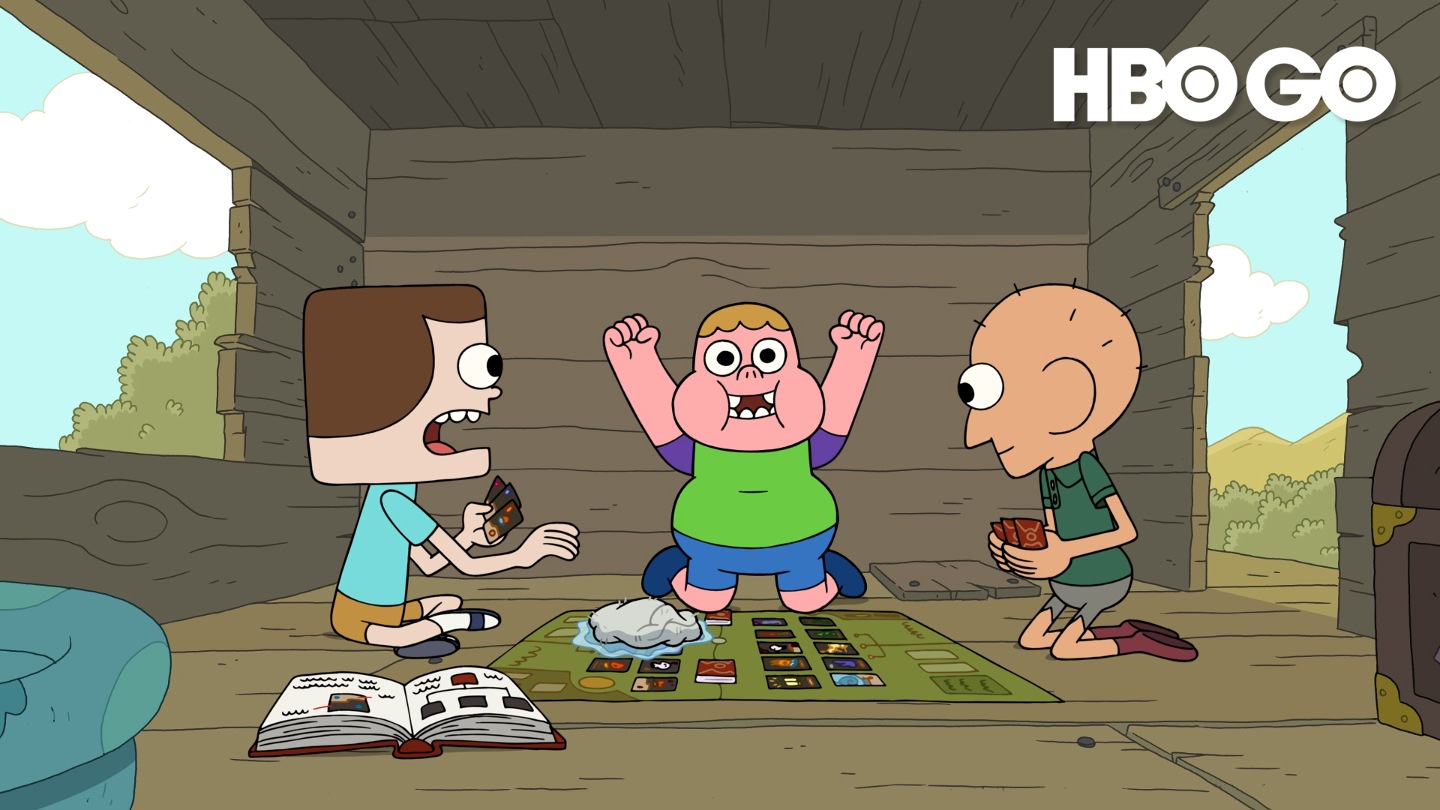 外表看起來肥滋滋的阿噗,雖然乍看之下不萌不可愛。但卻是個純真善良、活力滿滿又樂觀的小男孩。從阿噗的眼睛看出去,所有的小事都是那麼的新鮮有趣!許多大人看起來微不足道的小東西,對他來說卻是一個又一個的新奇大冒險!他最喜歡和好麻吉E踢、小龜一起開心地玩樂。只要有他們三個人在的地方,平凡事都變得七彩繽紛,每一天都熱熱鬧鬧。
更多
E1

我愛阿噗(第3季第1集)

外表看起來肥滋滋的阿噗,雖然乍看之下不萌不可愛。但卻是個純真善良、活力滿滿又樂...

E3

我愛阿噗(第2季第28集)

On a school trip to the Aberdale Natural History Museum, Clarence and Sumo inspect the displays, horse around with th...

E4

我愛阿噗(第2季第29集)

Jeff and Sumo expect no one to show up at Clarence's birthday party, just like last year. When dozens of kids arrive,...

E5

我愛阿噗(第2季第30集)

Clarence, Jeff and Sumo make it their mission to climb a really tall tree before it is set to be chopped down. As the...

E7

我愛阿噗(第2季第31集)

Mel learns that Chad has never taken Clarence fishing, a tradition he sees as a rite of passage, and decides to remed...

E8

我愛阿噗(第2季第32集)

It's winter time in Aberdale and Clarence is convinced his winter wish for snow in Arizona will come true. However, h...

E9

我愛阿噗(第2季第33集)

After an accidental backpack exchange, Clarence discovers that Belson is hiding an artistic side and attempts to fost...

E10

我愛阿噗(第2季第34集)

Clarence's house needs to be fumigated forcing Mary, Chad, and Clarence into a hotel. In the meantime, Clarence and C...

E11

我愛阿噗(第2季第35集)

When Clarence and his friends play the biggest game ever of "capture the flag", everyone wants to take home the winne...

E12

我愛阿噗(第2季第36集)

It's the end of the school year at Aberdale Elementary. As tradition has it, Papa Marianio is slated to dish out his ...

E13

我愛阿噗(第3季第1集)

Clarence learns his best friend Sumo may transfer to another school!

E14

我愛阿噗(第3季第3集)

Chad's band Dogmon, plays a show for the first time in years, giving Clarence and Mary a chance to really rock out. 

E15

我愛阿噗(第3季第5集)

It's school election time and Jeff wants to become Class President. But he has trouble connecting with other kids tha...

E17

我愛阿噗(第3季第10集)

The boys go to the Aberdale Community Pool for a day of fun!

E18

我愛阿噗(第3季第11集)

After surprising Clarence with Martial Arts classes, Mary gets talked into joining the class. She loves the slow-pace...

E20

我愛阿噗(第3季第15集)

Clarence is determined to throw to end all sleepovers.

E21

我愛阿噗(第3季第16集)

Mary and Chad are relieved to have a quiet day.

E22

我愛阿噗(第3季第17集)

As Sumo's dad Mel prepares the family for over-the-top doomsday scenarios, Sumo struggles to convince his family to l...

E23

我愛阿噗(第3季第18集)

Stuck in detention with Mr. Reese, an annoyed Belson is forced to go along with Mr. Reese's latest makeshift detectiv...

E24

我愛阿噗(第3季第19集)

An ever-cheerful Clarence attempts to improvise a sleepover party with some of Aberdale's townsfolk in an unusual loc...

E25

我愛阿噗(第3季第20集)

Our stories come to a head as Aberdale tensions rise. The residents must act quickly to work together, or accept thei...