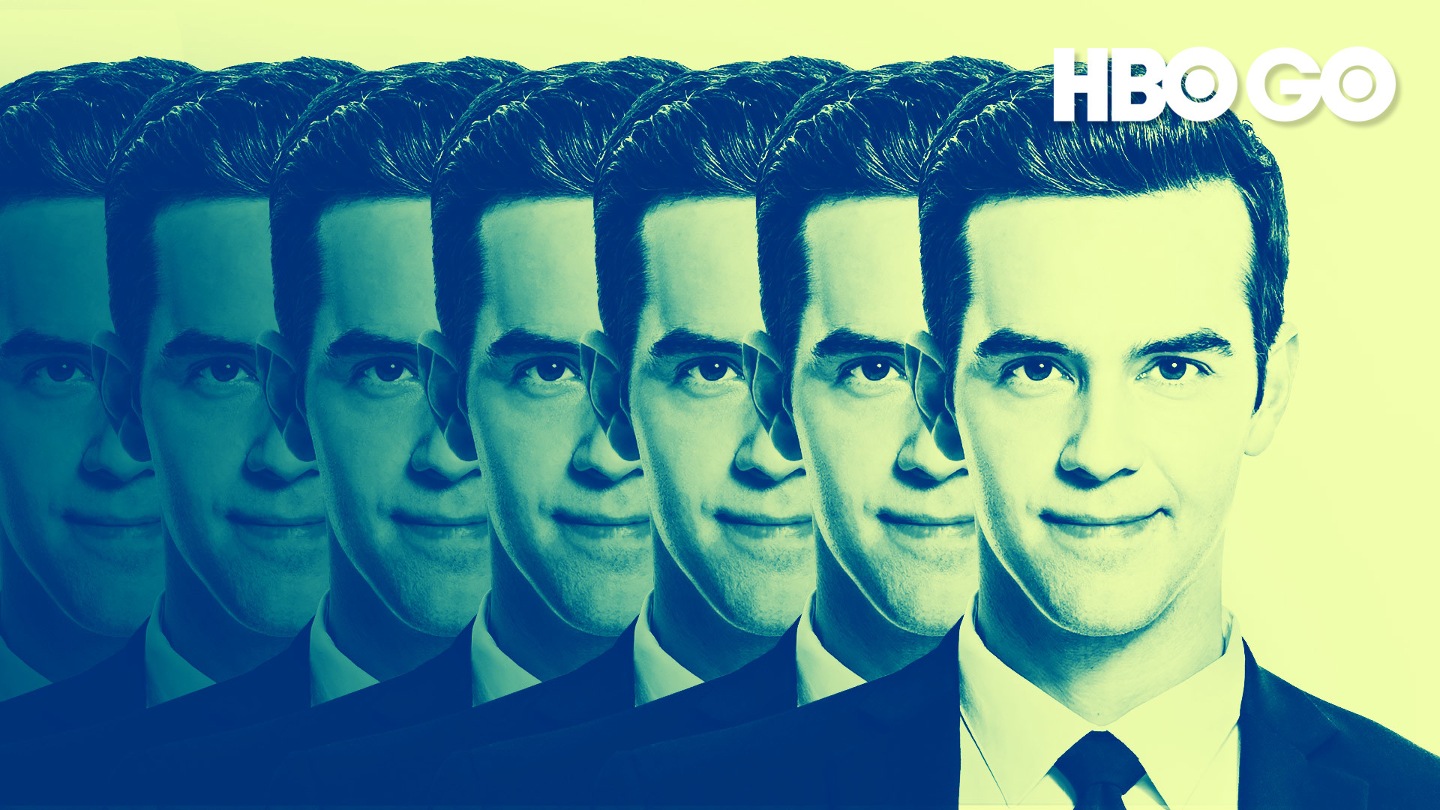 In the season two premiere, Michael poses as a hipster at a farmers market and makes an endless supply of juice. Then things become blurry at the eye doctor, and later, shape shifting aliens send Michael's co-worker into a frenzy.
更多
E1

惡搞男神(第2季第1集)

Michael poses as a hipster at a farmers market and makes an endless supply of juice.

E2

惡搞男神(第2季第2集)

Michael astounds dental patients with molar radio transmissions.

E3

惡搞男神(第2季第3集)

Michael stretches headphone cords and reality with a mystical putty.

E4

惡搞男神(第2季第4集)

It's SNAKES ON A SEDAN when a serpent ambushes a routine car checkup.

E5

惡搞男神(第2季第5集)

Michael unearths a mutant turtle from a mystical Peruvian clay.

E6

惡搞男神(第2季第6集)

A miraculous liquid gives Michael the Midas touch in an eyeglass store.

E7

惡搞男神(第2季第7集)

Take The Mirror - Michael's candy shop customers witness a live scorpion get freed from a lollipop.

E8

惡搞男神(第2季第8集)

Michael performs a revolutionary skin treatment that turns back time.

E9

惡搞男神(第2季第9集)

At an office, Michael goes from suave to slacker in the blink of an eye.

E10

惡搞男神(第2季第10集)

Michael wows mall shoppers with snakes that soothe and spiders that stitch.

E11

惡搞男神(第2季第11集)

At a yard sale, Michael helps a man realize his amazing mind powers.

E12

惡搞男神(第2季第12集)

While doing scientific research, Michael makes things heavy with some otherworldly air.

E13

惡搞男神(第2季第13集)

At a local copy shop, Michael introduces a print-by-hand technique.

E14

惡搞男神(第2季第14集)

Shaquille O'Neal, helps with a plan to blow one superfan's mind!

E15

惡搞男神(第2季第15集)

While posing as a cook, Michael warms up his vocal chords to serenade a clam out of its shell.

E16

惡搞男神(第2季第16集)

When Michael opens a shocking package at a shipment warehouse, a man goes hog wild.

E17

惡搞男神(第2季第17集)

While working in an art supply store, Michael astounds a customer with a framing device.

E18

惡搞男神(第2季第18集)

While posing as a security guard, Michael turns a metal detector into a microwave.

E19

惡搞男神(第2季第19集)

Michael unveils the latest in cellular soda machine technology.

E20

惡搞男神(第2季第20集)

Michael serves up a drink that can eat away at anything, and a cleanse so organic it creates life.

E21

惡搞男神(第2季第21集)

Michael pushes a soup machine fit for space travel.

E22

惡搞男神(第2季第22集)

Working as a florist, Michael nukes flowers, sheds light on frog mutation, and turns an ant farm into a work of art.

E23

惡搞男神(第2季第23集)

Michael loses a credit card in a series of absorbing containers.

E24

惡搞男神(第2季第24集)

As a bank teller, Michael proves chipmunks are nature's accountants.

E25

惡搞男神(第2季第25集)

Michael gets textually active with the world's thinnest disposable phone.

E26

惡搞男神(第2季第26集)

While remodeling a home, Michael uncovers an explosive way to paint.