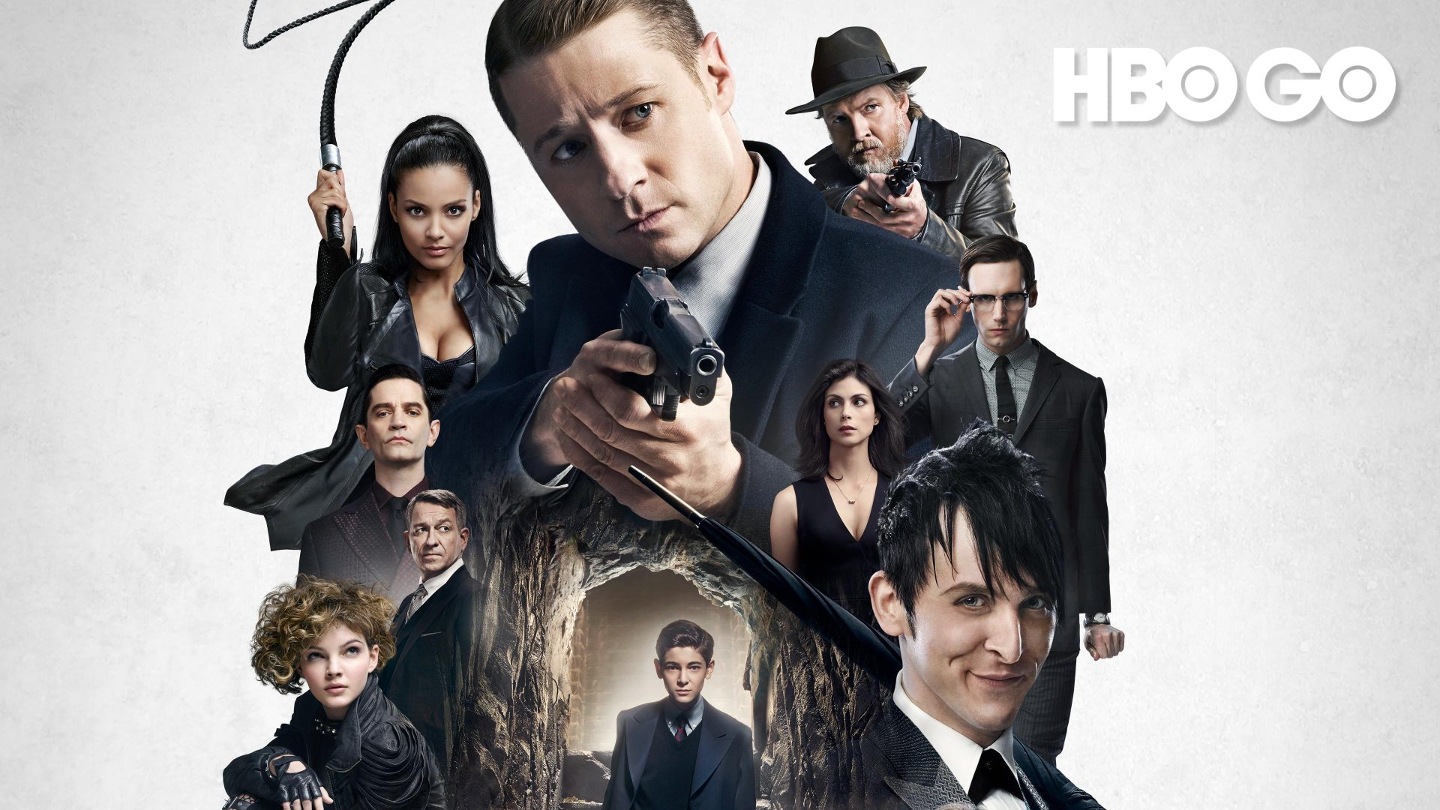 In the season two premiere, Penguin is now King of Gotham and Gordon seeks his help when his moral compass wavers. Meanwhile Bruce Wayne explores his father's secrets.
更多
E1

葛咸城(第2季第1集)

Gotham's villains will rise in the season two premiere.

E2

葛咸城(第2季第2集)

Gordon investigates a deadly escape that rocks the city.

E3

葛咸城(第2季第3集)

Gordon faces Jerome (CAMERON MONAGHAN) in a standoff.

E4

葛咸城(第2季第4集)

A new captain (MICHAEL CHIKLIS) is called to action.

E5

葛咸城(第2季第5集)

Rivalries between the Waynes & Galavans resurface.

E6

葛咸城(第2季第6集)

Penguin & Galavan battle for control of Gotham.

E7

葛咸城(第2季第7集)

Nygma deals with the aftermath of a deadly accident.

E8

葛咸城(第2季第8集)

Galavan sends Barbara out for revenge on Gordon.

E9

葛咸城(第2季第9集)

Gordon meets one of Gotham's most dangerous hitmen.

E10

葛咸城(第2季第10集)

Gordon confronts a suspect who's connected to Galavan, but falls short of obtaining any information. Meanwhile, Bruce...

E11

葛咸城(第2季第11集)

Bruce Wayne is kidnapped in the fall finale.

E12

葛咸城(第2季第12集)

A chilling new villain, Mr. Freeze, emerges in Gotham.

E13

葛咸城(第2季第13集)

Penguin is introduced to Hugo Strange (BD WONG).

E14

葛咸城(第2季第14集)

Bruce Wayne confronts a monster.

E15

葛咸城(第2季第15集)

Penguin meets his father (PAUL REUBENS).

E16

葛咸城(第2季第16集)

Gordon faces new threats inside prison walls.

E17

葛咸城(第2季第17集)

In an attempt to clear his name, Gordon steals his own case file and approaches Nygma for help. Meanwhile, Penguin di...

E18

葛咸城(第2季第18集)

After leaving Arkham Asylum, Barbara attempts to make amends with Gordon. Then, Bruce and Alfred track down one of Th...

E19

葛咸城(第2季第19集)

Strange sends a resurrected Galavan after Gordon.

E20

葛咸城(第2季第20集)

Azrael is on the loose in Gotham City, sparking Penguin's need for revenge. Meanwhile, Bruce enlists the help of Seli...

E21

葛咸城(第2季第21集)

Hugo Strange resurrects Fish Mooney at Indian Hill.

E22

葛咸城(第2季第22集)

Hugo Strange's inmates escape in the season finale.