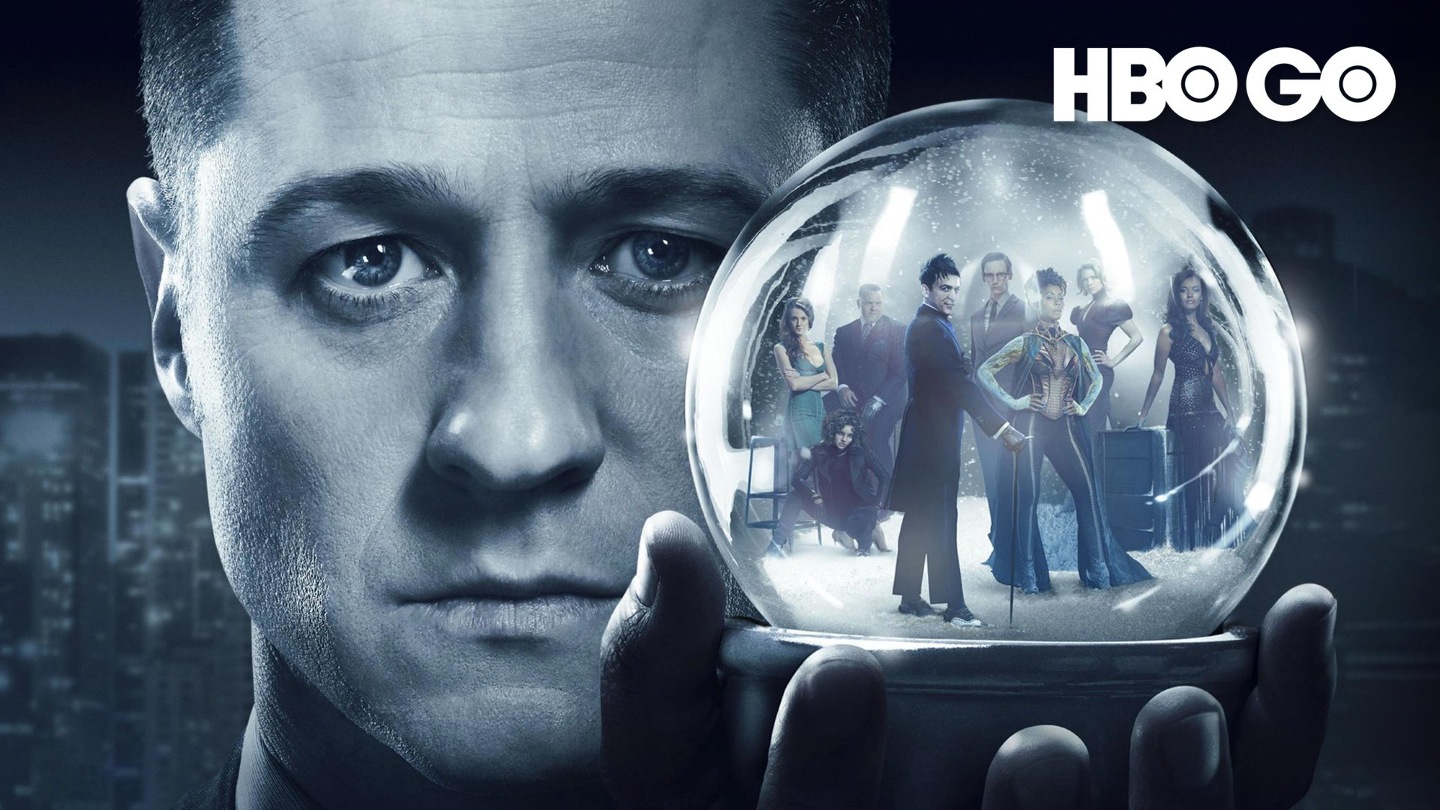 In the season three premiere, Gordon works as a bounty-hunter in a monster-ridden Gotham as he seeks answers about the escapees from Indian Hill - including Bruce's doppelganger.
更多
E1

葛咸城(第3季第1集)

Gotham's a mad city in the season threepremiere.

E2

葛咸城(第3季第2集)

Ivy Pepper (MAGGIE GEHA) is reintroduced to Gotham.

E3

葛咸城(第3季第3集)

The Mad Hatter (BENEDICT SAMUEL) arrives in Gotham.

E4

葛咸城(第3季第4集)

Penguin narrows in on the nomination for Mayor.

E5

葛咸城(第3季第5集)

Bruce (DAVID MAZOUZ) investigates Ivy's whereabouts.

E6

葛咸城(第3季第6集)

The relationship between Penguin and Nygma evolves.

E7

葛咸城(第3季第7集)

Mad Hatter takes Gordon on a psychedelic trip!

E8

葛咸城(第3季第8集)

Barnes (MICHAEL CHIKLIS) begins to go mad.

E9

葛咸城(第3季第9集)

Ivy reveals her identity to Selina and Bruce.

E10

葛咸城(第3季第10集)

Falcone seeks Gordon's help against a threat.

E11

葛咸城(第3季第11集)

The virus spreads in Gotham in the mid-season finale.

E12

葛咸城(第3季第12集)

Falcone places a hit on Gordon for his son's murder.

E13

葛咸城(第3季第13集)

Dwight tries to revive Jerome and his followers.

E14

葛咸城(第3季第14集)

Nygma and Penguin confront their issues.

E15

葛咸城(第3季第15集)

Nygma introduces himself to Gotham as "The Riddler."

E16

葛咸城(第3季第16集)

The Court of Owls makes a new plan for the future of Gotham.

E17

葛咸城(第3季第17集)

Some of Gotham's most unhinged villains unite.

E18

葛咸城(第3季第18集)

Gordon discovers The Court of Owls secret weapon.

E19

葛咸城(第3季第19集)

Nygma and Penguin are forced to work together.

E20

葛咸城(第3季第20集)

Gordon races to save Gotham from the Tetch virus.

E21

葛咸城(第3季第21集)

Bruce meets Ra's al Ghul (ALEXANDER SIDDIG).

E22

葛咸城(第3季第22集)

In the season finale, alliances are broken in Gotham City.