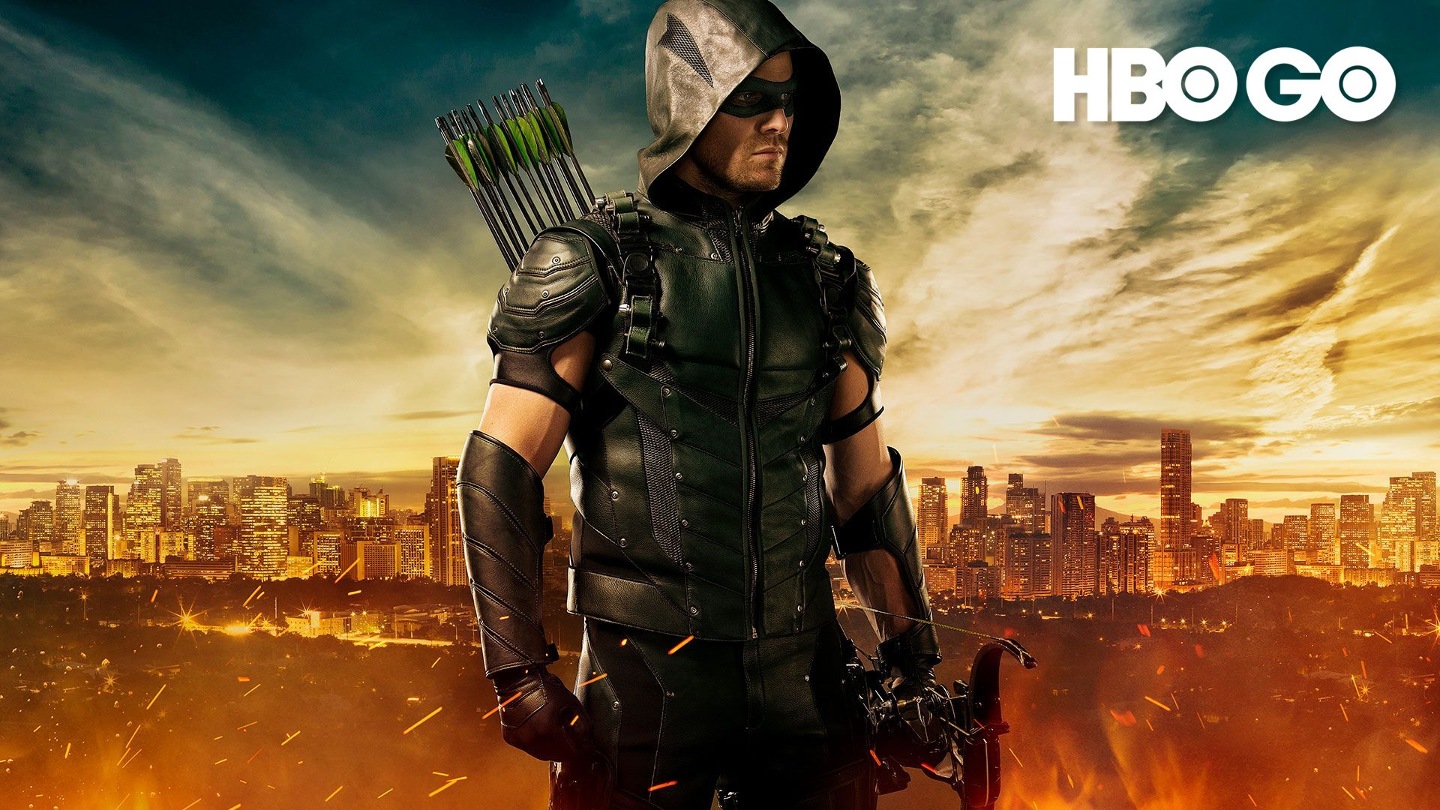 In the season four premiere, Oliver and Felicity must return home to help the team against attacks by "ghost" assassins led by Damien Darhk (NEAL McDONOUGH).
更多
E1

綠箭俠(第4季第1集)

Oliver returns as The Green Arrow in the season 4 premiere.

E2

綠箭俠(第4季第2集)

Oliver & Thea protect a family friend running for mayor.

E3

綠箭俠(第4季第3集)

Laurel (KATIE CASSIDY) takes her sister to Nanda Parbat.

E4

綠箭俠(第4季第4集)

Laurel deals with the aftermath of Nanda Parbat.

E5

綠箭俠(第4季第5集)

MATT RYAN reprises his role as John Constantine.

E6

綠箭俠(第4季第6集)

Ray Palmer (BRANDON ROUTH) returns from the dead.

E7

綠箭俠(第4季第7集)

Thea's bloodlust returns in front of Alex (PARKER YOUNG).

E8

綠箭俠(第4季第8集)

The epic crossover event with The Flash continues.

E9

綠箭俠(第4季第9集)

Oliver takes on HIVE…and Damien Darhk retaliates.

E10

綠箭俠(第4季第10集)

Oliver seeks revenge for Darhk's last attack.

E11

綠箭俠(第4季第11集)

Diggle and his brother take on Shadowspire.

E12

綠箭俠(第4季第12集)

Roy Harper (COLTON HAYNES) returns to Star City.

E13

綠箭俠(第4季第13集)

Nyssa (KATRINA LAW) makes an offer that's hard to refuse.

E14

綠箭俠(第4季第14集)

Team Arrow prepares for an attack from HIVE.

E15

綠箭俠(第4季第15集)

Vixen (MEGALYN E.K.) joins Team Arrow.

E16

綠箭俠(第4季第16集)

Cupid returns to wreak havoc on Star City.

E17

綠箭俠(第4季第17集)

Brie Larvan (EMILY KINNEY) sets her sights on Felicity.

E18

綠箭俠(第4季第18集)

Merlyn plans on breaking Darhk out of prison.

E19

綠箭俠(第4季第19集)

Oliver and the team struggle with Laurel's death.

E20

綠箭俠(第4季第20集)

Consumed with guilt, Diggle seeks revenge against Andy.

E21

綠箭俠(第4季第21集)

Team Arrow enlists Noah Kuttler to help againt Darhk.

E22

綠箭俠(第4季第22集)

Oliver fights for Thea; Donna Smoak faces off with Noah.

E23

綠箭俠(第4季第23集)

Oliver teams up to stop Darhk in the season four finale.