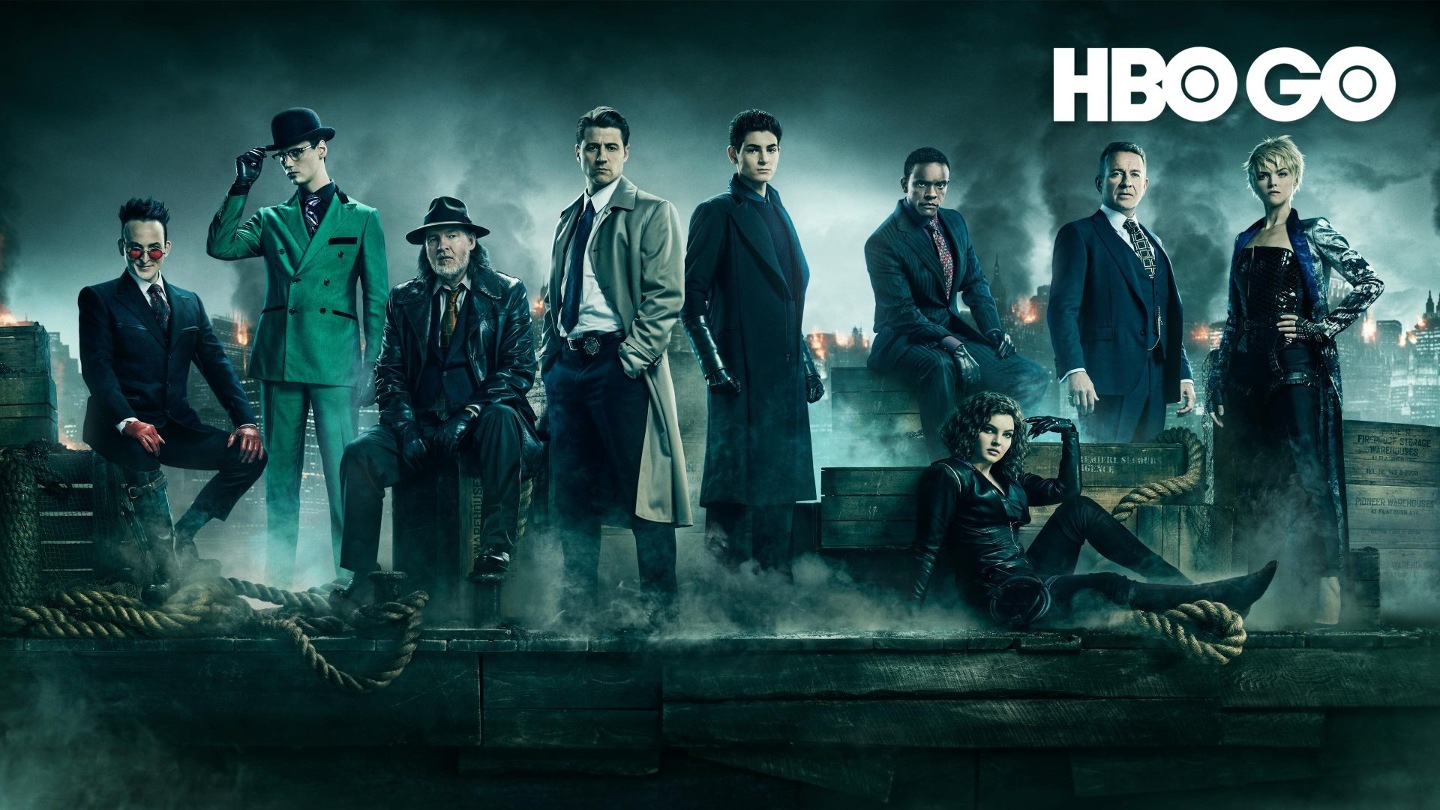 In the season five premiere, Jim Gordon & Bruce face the chaos Gotham City has become as villains resurface to claim their territories. Selina grapples with an uncertain future.
更多
E1

葛咸城(第5季第1集)

Jim & Bruce face the chaos that Gotham has become.

E2

葛咸城(第5季第2集)

Barbara proves to be an unlikely ally to Gordon.

E3

葛咸城(第5季第3集)

Gordon creates a safe Haven for Gotham refugees.

E4

葛咸城(第5季第4集)

Gordon & Penguin are forced to work together.

E5

葛咸城(第5季第5集)

A military task force arrives in Gotham City.

E6

葛咸城(第5季第6集)

Gordon builds an unlikely team to stop Dorrance.

E7

葛咸城(第5季第7集)

Jeremiah returns with his most twisted plot yet.

E8

葛咸城(第5季第8集)

Bullock's past comes back to haunt him.

E9

葛咸城(第5季第9集)

Ivy returns and cast a spell on Bruce.

E10

葛咸城(第5季第10集)

Bruce & Gordon find themselves face-to-face with Bane.

E11

葛咸城(第5季第11集)

Gordon rallies his former enemies to save the city from Bane.

E12

葛咸城(第5季第12集)

The Dark Knight arrives in Gotham's series finale episode.