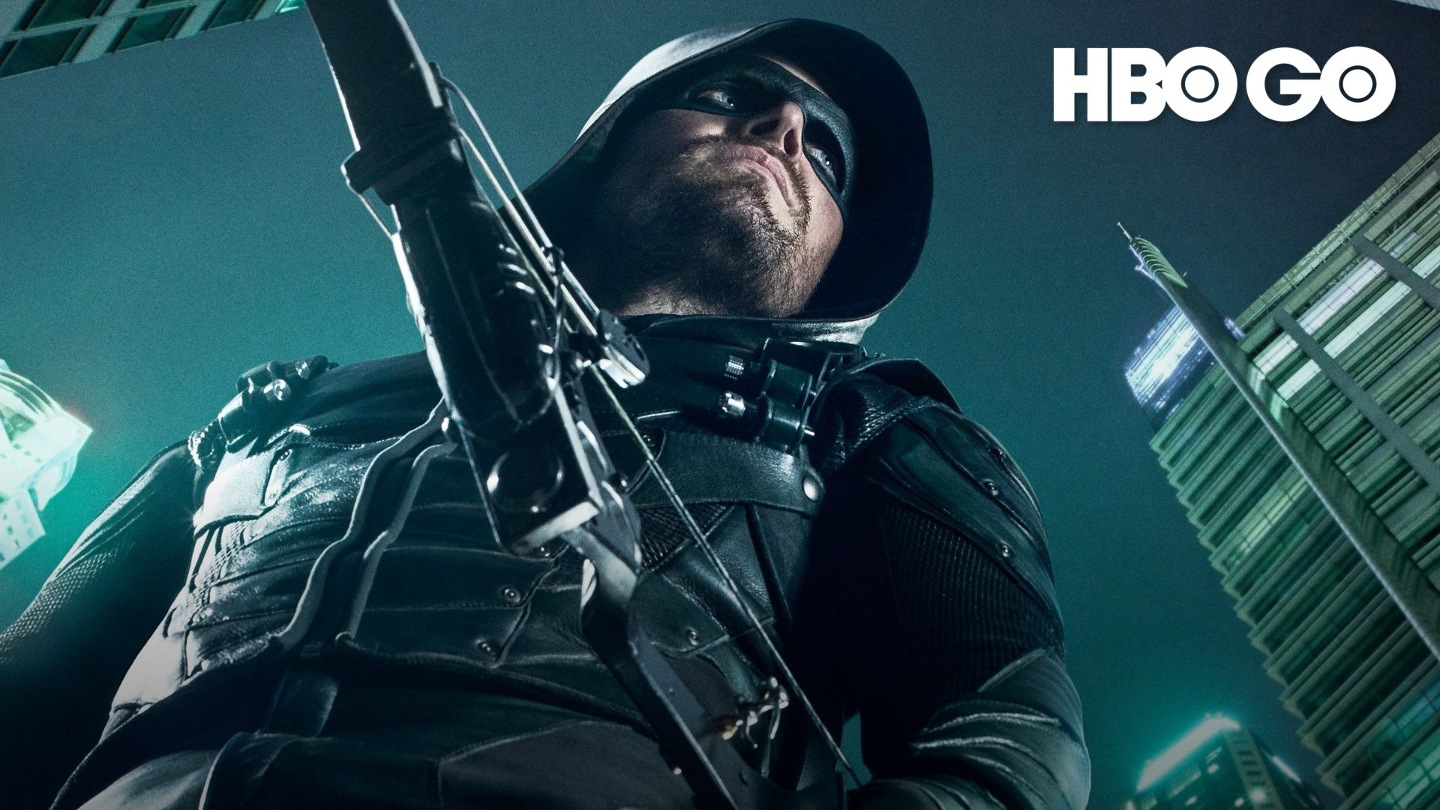 In the season five premiere, Oliver (STEPHEN AMELL) takes the streets solo as the Green Arrow, with only Felicity guiding him, after the departures of both Diggle and Thea.
更多
E1

綠箭俠(第5季第1集)

Oliver takes the streets solo in the season five premiere.

E2

綠箭俠(第5季第2集)

Curtis, Wild Dog and Evelyn Sharp join Team Arrow.

E3

綠箭俠(第5季第3集)

WWE star CODY RHODES in a Star City smackdown.

E4

綠箭俠(第5季第4集)

Oliver steps in for Diggle on a mission.

E5

綠箭俠(第5季第5集)

Oliver teams up with Christopher Chance/Human Target.

E6

綠箭俠(第5季第6集)

Prometheus ups his killing spree.

E7

綠箭俠(第5季第7集)

DOLPH LUNDGREN guest stars as Konstantin Kovar.

E8

綠箭俠(第5季第8集)

The epic Crossover continues in Arrow's 100th episode!

E9

綠箭俠(第5季第9集)

Prometheus makes a deadly move against Team Arrow.

E10

綠箭俠(第5季第10集)

Oliver wants justice. Felicity wants revenge.

E11

綠箭俠(第5季第11集)

Talia al Ghul (LEXA DOIG) takes Oliver under her wing.

E12

綠箭俠(第5季第12集)

Oliver and the team head to Russia for a mission.

E13

綠箭俠(第5季第13集)

Wild Dog's painful history is revealed.

E14

綠箭俠(第5季第14集)

China White, Cupid and Liza Warner break out of prison.

E15

綠箭俠(第5季第15集)

Vigilante attacks Oliver while he's acting as Mayor.

E16

綠箭俠(第5季第16集)

Oliver gets closer to the truth about Prometheus.

E17

綠箭俠(第5季第17集)

Prometheus takes Oliver to the breaking point.

E18

綠箭俠(第5季第18集)

Oliver calls on the Bratva for help against Prometheus.

E19

綠箭俠(第5季第19集)

Oliver, Team Arrow and the SCPD search for Chase.

E20

綠箭俠(第5季第20集)

Oliver & Felicity are trapped in the bunker together.

E21

綠箭俠(第5季第21集)

Chase continues to torment Oliver.

E22

綠箭俠(第5季第22集)

Black Siren (KATIE CASSIDY) returns to help Chase.

E23

綠箭俠(第5季第23集)

Oliver and Chase collide on Lian Yu in the season finale.