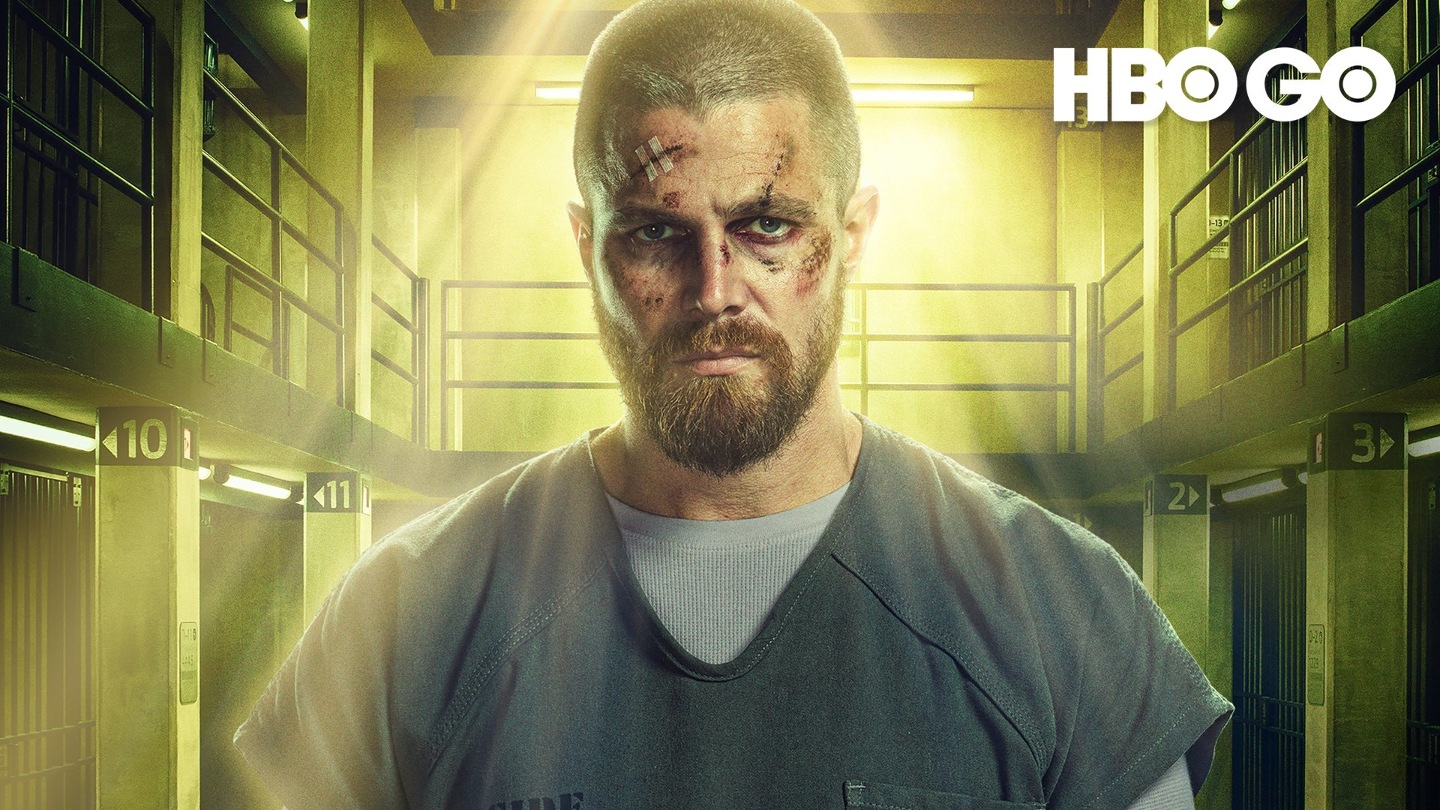 In the season seven premiere, Oliver (STEPHEN AMELL) tries to keep a low profile in prison, when he runs into old foes. And Felicity focuses on William.
更多
E1

綠箭俠(第7季第1集)

Oliver adjusts to life in prison in the season premiere.

E2

綠箭俠(第7季第2集)

Felicity's determined to find Diaz at any cost.

E3

綠箭俠(第7季第3集)

Curtis goes undercover for ARGUS.

E4

綠箭俠(第7季第4集)

Dinah & Rene debate whether rules are made to be broken.

E5

綠箭俠(第7季第5集)

Felicity discovers a secret. Curtis goes undercover.

E6

綠箭俠(第7季第6集)

Laurel steps in to help Oliver.

E7

綠箭俠(第7季第7集)

Oliver makes a choice that will affect his entire life.

E8

綠箭俠(第7季第8集)

Felicity stands by her decisions for her family.

E9

綠箭俠(第7季第9集)

The Crossover continues in Gotham City with Batwoman.

E10

綠箭俠(第7季第10集)

Oliver is tasked with tracking the new Green Arrow.

E11

綠箭俠(第7季第11集)

DAVID RAMSEY directs his first episode of Arrow.

E12

綠箭俠(第7季第12集)

A camera crew makes a documentary about the Green Arrow.

E13

綠箭俠(第7季第13集)

A serial killer targets Team Arrow.

E14

綠箭俠(第7季第14集)

Diggle and Lyla deploy the Ghost Initiative.

E15

綠箭俠(第7季第15集)

Team Arrow attempts to work with the SCPD.

E16

綠箭俠(第7季第16集)

Flash forward to the future with Mia & William.

E17

綠箭俠(第7季第17集)

Laurel learns some damaging information on Emiko.

E18

綠箭俠(第7季第18集)

Laurel goes full Black Siren. CAITY LOTZ guest stars.

E19

綠箭俠(第7季第19集)

Diggle reaches out to a General (ERNIE HUDSON) for help.

E20

綠箭俠(第7季第20集)

Team Arrow calls Roy Harper to help with the Ninth Circle.

E21

綠箭俠(第7季第21集)

The SCPD shows up with a warrant for Felicity.

E22

綠箭俠(第7季第22集)

Oliver faces Emiko in an epic battle in the season finale.