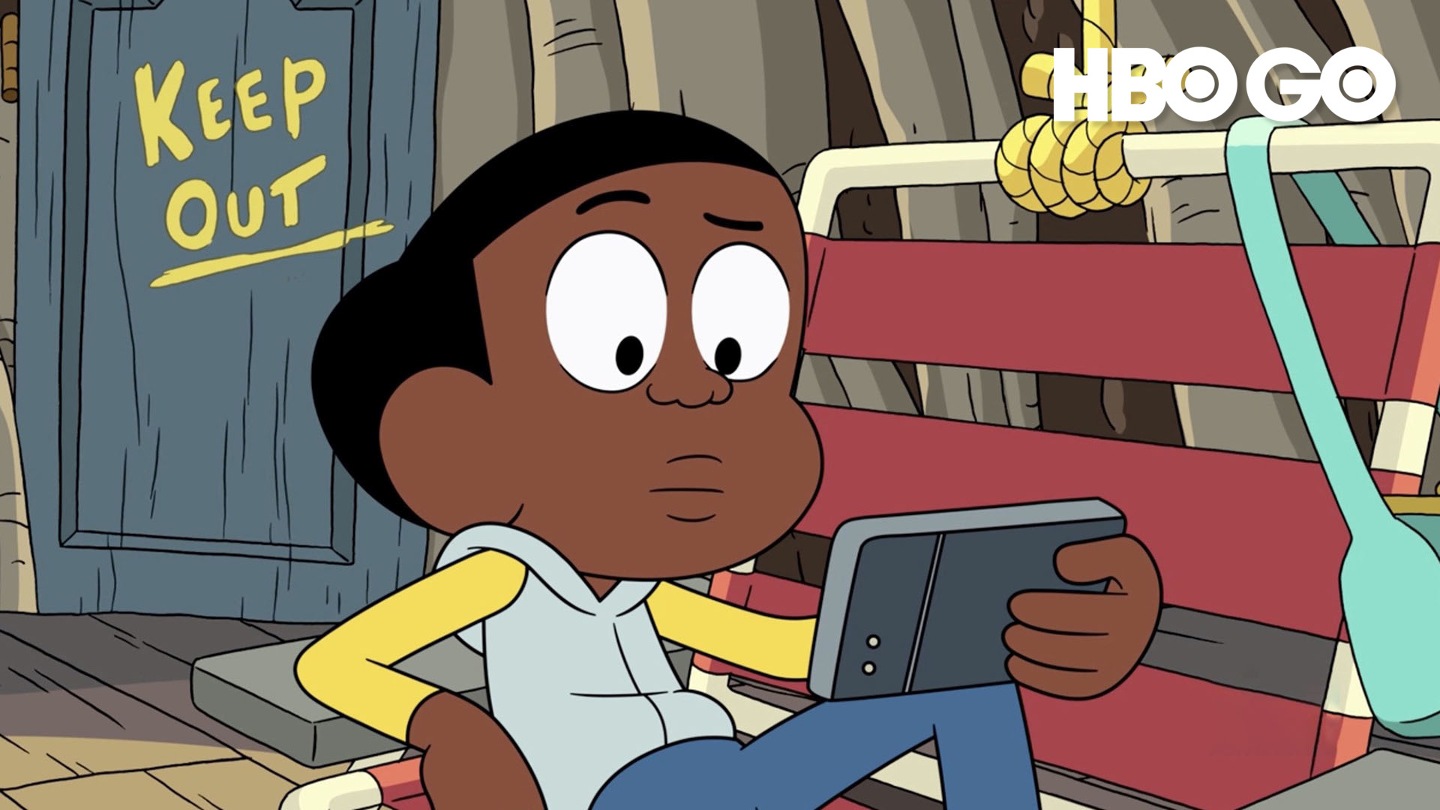 饅頭的一個魯莽決定,小溪瞬間展開了一場「地表變岩漿」遊戲,阿貴必須小心翼翼穿梭滾燙的地表,拯救失散的妹妹小潔…
更多
E1

阿貴溪遊記(第3季第1集)

饅頭的一個魯莽決定,小溪瞬間展開了一場「地表變岩漿」遊戲,阿貴必須小心翼翼穿梭...

E2

阿貴溪遊記(第3季第2集)

蜂群全面佔領交易樹,孩子們狼狽潰逃!阿貴再次召開小溪議會,想藉助眾人之力化解這...

E3

阿貴溪遊記(第3季第3集)

十萬火速成員的腳踏車突然全部消失,阿貴和好友們在小溪展開調查,試圖揪出這起竊案...

E4

阿貴溪遊記(第3季第4集)

阿貴與全家人一起到海邊,除了要工作的柏豪無法參與,更棒的是好友凱薰和傑P也一同...

E5

阿貴溪遊記(第3季第5集)

阿貴、凱薰、傑P和小潔發現了小溪裡的一處神祕山洞,和一群異常沉迷於布偶的孩子們…

E6

阿貴溪遊記(第3季第6集)

最要好的兩位朋友碰巧都和家人度假去,阿貴為了抵抗酷暑,與另外兩名臨時搭檔的朋友...

E7

阿貴溪遊記(第3季第7集)

小溪舉辦一場瘋狂的斷筆大戰擂臺賽,傑P為了捍衛新到手的冠軍腰帶,必須一一打倒接...

E8

阿貴溪遊記(第3季第8集)

不知不覺已經來到暑假的最後一天,而這也是阿貴和朋友們找出小溪初代玩家藏寶的最後...

E10

阿貴溪遊記(第3季第9集)

In an attempt to finish a school project, Craig remembers some of his favorite Fall moments.

E11

阿貴溪遊記(第3季第10集)

Craig enters a food competition in the Creek but worries he may be out of his league.

E12

阿貴溪遊記(第3季第11集)

Craig finds himself being chased by a monster in the Creek that's straight out of the movies!

E13

阿貴溪遊記(第3季第12集)

The Williams Family goes camping and Craig helps his dad prove he's the King of Camping.

E14

阿貴溪遊記(第3季第13集)

Craig tries to warn his friends about the Other Side of the Creek with a tale from the Creek's defender - the Green...

E15

阿貴溪遊記(第3季第14集)

Craig decides to ditch his hat on a chilly day and it becomes a battle for body heat.

E16

阿貴溪遊記(第3季第15集)

Craig, Kelsey and JP imagine a disturbing alternate reality where they never became friends!

E17

阿貴溪遊記(第3季第16集)

Craig and his friends desperately want a Snow Day, so they turn to the most powerful people they know... The Witches ...

E19

阿貴溪遊記(第3季第17集)

While taking refuge from the chilly Creek, Craig and his friends decide to hangout at his house until lunch time!

E20

阿貴溪遊記(第3季第19集)

Craig and his friends create their own neighborhood in the snow!

E21

阿貴溪遊記(第3季第20集)

While searching a once unreachable part of the Creek, Craig gets stranded with his longtime rival, Wildernessa!

E22

阿貴溪遊記(第3季第21集)

When Elder Con comes to the Creek, Craig, Kelsey and JP each have a con experience they'll never forget.

E23

阿貴溪遊記(第3季第22集)

After donning a brand new Jersey, JP is recruited by the Hockey Kids! The only way to get JP back is for Craig and Ke...

E24

阿貴溪遊記(第3季第24集)

Craig creates an amusement park in the Creek! But when things start to get stale, he vows to make it bigger and bette...

E25

阿貴溪遊記(第3季第18集)

Craig, Kelsey and JP try their luck at winning Gold in their first ever, Winter Creeklympics!

E26

阿貴溪遊記(第3季第25集)

Fed up with their home experiences, Craig, Kelsey and JP agree to switch bodies!

E27

阿貴溪遊記(第3季第23集)

Our Trio makes a new friend in the Creek, but when her pet befalls a tragic fate, Kelsey believes she knows how to help.

E28

阿貴溪遊記(第3季第26集)

Craig and his friends stumble upon Carter, the cardboard genius turned cyborg, and Craig decides to help Carter becom...

E29

阿貴溪遊記(第3季第28集)

Entranced with the Trading Tree and Kit's business acumen, Jessica joins Kit as her intern!

E30

阿貴溪遊記(第3季第27集)

As Craig races against time to build a super important invention, we learn how Craig became such a clever inventor!