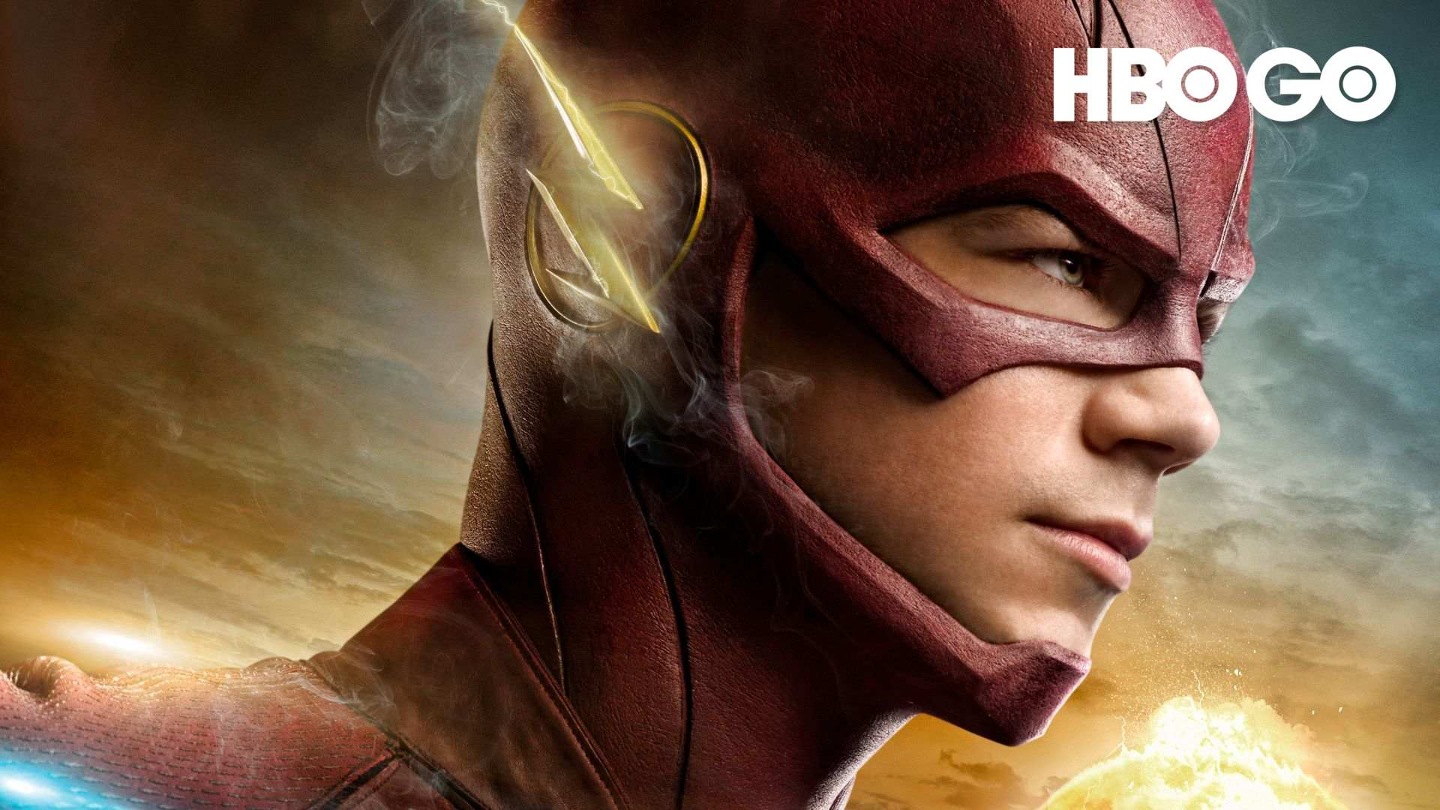 In the series premiere, Central City forensic scientist Barry Allen (GRANT GUSTIN) is accidentally given the power of super speed in a freak particle accelerator accident.
更多
E1

閃電俠(第1季第1集)

Meet the Fastest Man Alive in the series premiere.

E2

閃電俠(第1季第2集)

Barry (GRANT GUSTIN) has fun with his new powers.

E3

閃電俠(第1季第3集)

The Flash fights The Mist. Caitlin tells Barry about Ronnie

E4

閃電俠(第1季第4集)

The Flash faces DC villain Captain Cold (WENTWORTH MILLER).

E5

閃電俠(第1季第5集)

KELLY FRYE guest stars as DC Comics Plastique.

E6

閃電俠(第1季第6集)

The Flash faces DC Comics villain Girder (GREG FINLEY).

E7

閃電俠(第1季第7集)

The Flash faces DC characters Farooq and the Clock King.

E8

閃電俠(第1季第8集)

Part One of the epic Arrow/Flash crossover event.

E9

閃電俠(第1季第9集)

Barry comes face-to-face with the Man in the Yellow Suit.

E10

閃電俠(第1季第10集)

Capt. Cold & Heat Wave challenge The Flash to an epic battle.

E11

閃電俠(第1季第11集)

Hartley Rathaway returns to seek revenge on Dr. Wells.

E12

閃電俠(第1季第12集)

Barry and Caitlin decide to move on after Iris and Ronnie.

E13

閃電俠(第1季第13集)

Barry tracks down Dr. Martin Stein & Firestorm.

E14

閃電俠(第1季第14集)

General Eiling (CLANCY BROWN) targets Firestorm.

E15

閃電俠(第1季第15集)

The Weather Wizard appears to avenge his brother's death.

E16

閃電俠(第1季第16集)

Captain Cold & Heat Wave return to wreak havoc.

E17

閃電俠(第1季第17集)

MARK HAMILL (Star Wars) reprises his role as The Trickster.

E18

閃電俠(第1季第18集)

Felicity and Ray Palmer (BRANDON ROUTH) come to STAR Labs.

E19

閃電俠(第1季第19集)

Joe and Cisco enlist the help of Capt. Lance for answers.

E20

閃電俠(第1季第20集)

The team sets a trap for Wells -- using Cisco as bait.

E21

閃電俠(第1季第21集)

Wells unleashes Grodd on the city to distract Barry.

E22

閃電俠(第1季第22集)

Barry asks Capt. Cold & Arrow for help against Wells.

E23

閃電俠(第1季第23集)

Wells presents Barry with a choice in the season finale.