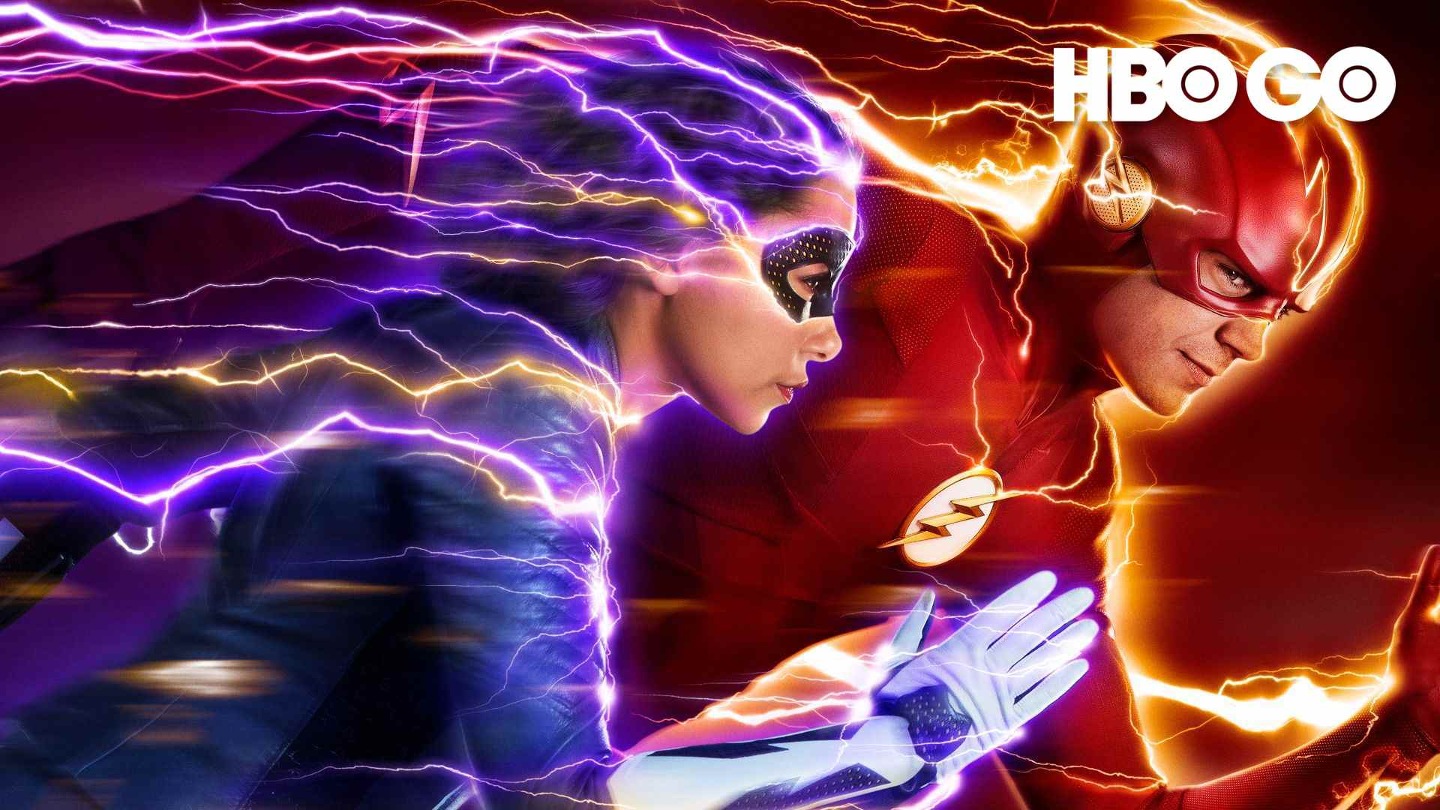 In the season five premiere, Barry (GRANT GUSTIN) and Team Flash must work to get Nora West-Allen (JESSICA PARKER KENNEDY) back to the future without altering the timeline.
更多
E1

閃電俠(第5季第1集)

In the premiere, Barry & Iris meet their future child, Nora.

E2

閃電俠(第5季第2集)

Team Flash meets a new foe named Cicada.

E3

閃電俠(第5季第3集)

Cicada targets a member of Team Flash.

E4

閃電俠(第5季第4集)

Nora is targeted by a dangerous metahuman.

E5

閃電俠(第5季第5集)

Barry & Iris face a dangerous meta named Rag Doll.

E6

閃電俠(第5季第6集)

Caitlin learns something new about her father.

E7

閃電俠(第5季第7集)

Nora struggles with Barry's future disappearance.

E8

閃電俠(第5季第8集)

Series star TOM CAVANAGH directs the 100th episode.

E9

閃電俠(第5季第9集)

The epic three-part Elseworlds Crossover kicks off.

E10

閃電俠(第5季第10集)

Caitlin & Cisco discuss creating a meta-human cure.

E11

閃電俠(第5季第11集)

Nora is severely injured in a battle with Cicada.

E12

閃電俠(第5季第12集)

Barry and Iris look into Nora's memories.

E13

閃電俠(第5季第13集)

Barry & Iris each take dangerous steps to stop Cicada.

E14

閃電俠(第5季第14集)

When Iris is in danger, Nora races to save her mother.

E15

閃電俠(第5季第15集)

Gorilla Grodd vs. King Shark. It's the ultimate showdown!

E16

閃電俠(第5季第16集)

The meta-human cure is ready to use on Cicada.

E17

閃電俠(第5季第17集)

Nora decides to tell Barry & Irish the truth about Thawne.

E18

閃電俠(第5季第18集)

Team Flash discovers why Nora came to work with Thawne.

E19

閃電俠(第5季第19集)

Caitlin works with her mother against Icicle.

E20

閃電俠(第5季第20集)

Weather Witch, Queen Bee & Rag Doll return to Central City

E21

閃電俠(第5季第21集)

Cicada II threatens to unleash a dangerous virus.

E22

閃電俠(第5季第22集)

Barry faces the Reverse Flash in the season finale.