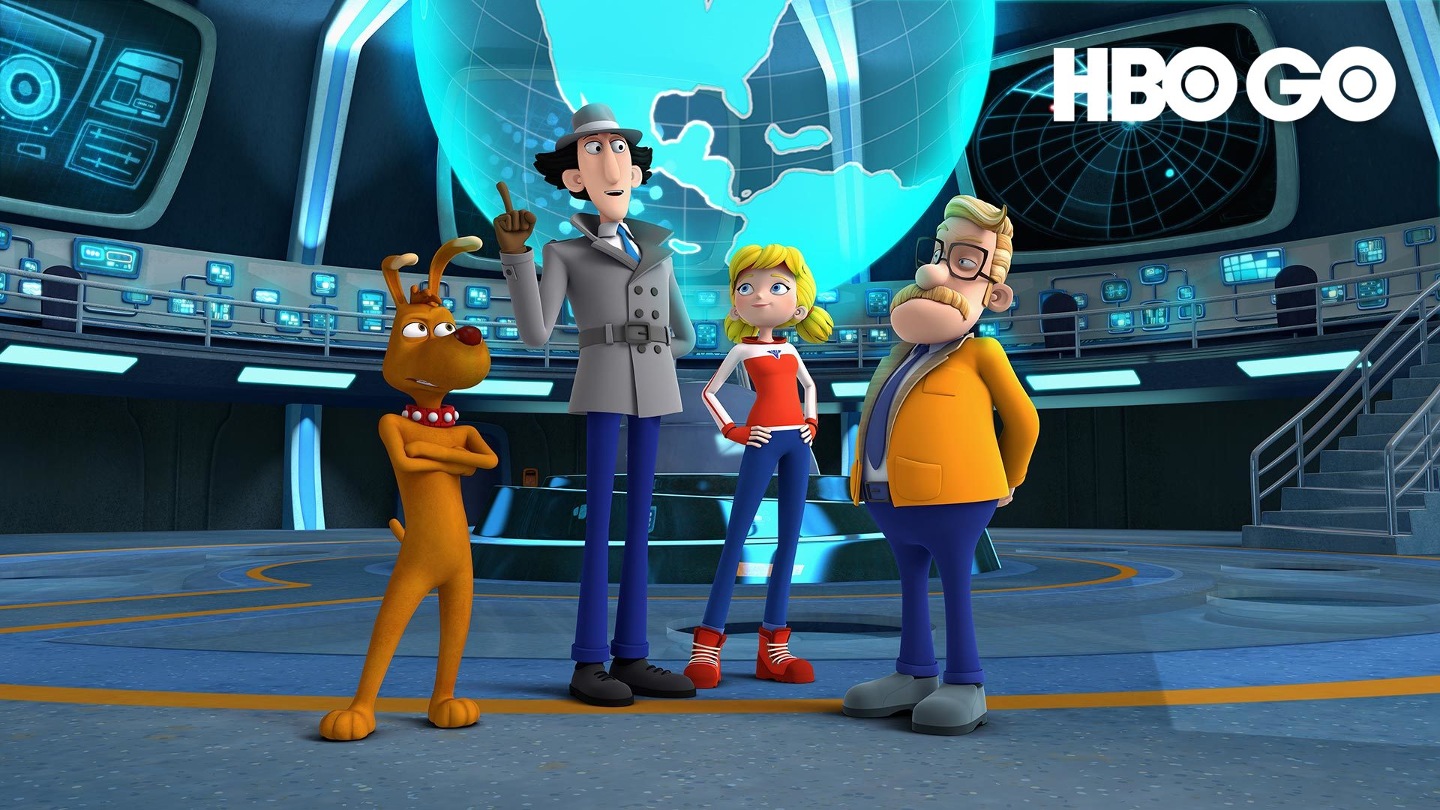 When MAD plots to steal a T-Rex egg to create a dinosaur army, Penny races to get the egg before Talon does. Gadget assesses the safety and security of the dinosaur ranch.
更多
E27

萬能探長(第2季第27集)

HQ captures Talon, and Penny's frienemy, Mal, attempts to prove herself worthy to be Dr. Claw's new number two. When ...

E28

萬能探長(第2季第28集)

It's a super power showdown when Penny and Talon get blasted with cosmic radiation. Meanwhile, Gadget believes Penny ...

E29

萬能探長(第2季第29集)

Claw plots to end Christmas by destroying all Christmas Cheer. Gadget, knowing a MAD plot is afoot, believes normal C...

E30

萬能探長(第2季第30集)

Scientists at the north pole have discovered a dangerous shapeshifting "thingy." Meanwhile, Gadget tries to get his C...

E31

萬能探長(第2季第31集)

Talon infiltrates HQ and befriends Kayla, the chatterbox junior agent. When Gadget hears there's a mole in HQ, he sus...

E32

萬能探長(第2季第32集)

Dr. Claw wants to steal a super-sizing ray to create an army of enormous henchman, but Talon accidentally gigantifies...

E33

萬能探長(第2季第33集)

MAD plots to reverse the gravity on Earth, forcing everyone else to float into space. Meanwhile, Gadget believes that...

E34

萬能探長(第2季第34集)

Claw sends Talon to steal a cloning device so he can duplicate his best henchman, but instead Talon clones himself.

E35

萬能探長(第2季第35集)

When Talon begins stealing celebrity star power, the Gadget gang is sent to keep Hollywood's biggest and last remaini...

E36

萬能探長(第2季第36集)

As part of a plan to stop a peace summit, Talon dresses up as a famous panda...and is promptly picked up by Gadget fo...

E37

萬能探長(第2季第37集)

Dr. Claw sends Talon to gather Magnstienium so he can destroy Earth's magnetic field, burn the world's surface, and f...

E38

萬能探長(第2季第38集)

HQ sends Gadget and Penny to protect Owen Barnstormer's blimp, which is once again a target of Dr. Claw, who wants th...

E39

萬能探長(第2季第39集)

Dr. Claw sends Talon to kidnap the Oracle of Delphi so she can predict MAD's future. Gadget fights fate with fate by ...

E40

萬能探長(第2季第40集)

Gadget and Penny set out to disable MAD's people-hypnotizing device, but Penny's blindfolded to protect her eyes and ...

E41

萬能探長(第2季第41集)

Talon disguises himself as Penny in order to infiltrate HQ, while Penny, trapped in a MAD outfit, has to convince Gad...

E42

萬能探長(第2季第42集)

Dr. Claw plans to turn everyone in the world old using his MADthuselah Machine. When Penny is turned into a senior ci...

E43

萬能探長(第2季第43集)

When Claw goes away for an anger management seminar, Talon decides to enact one of his own plans: kidnap a super rich...

E44

萬能探長(第2季第44集)

Talon steals all of Metro City's water, and then offers to give it back to all the parched citizens…in exchange for...

E45

萬能探長(第2季第45集)

The MAD Weed Whacko is back, but now he's been rehabilitated and loves trees…so much so, he tries to turn everyone ...

E46

萬能探長(第2季第46集)

MAD plots a daring prison train heist to break the notorious Jacques Crankcase out of HQ's custody.

E47

萬能探長(第2季第47集)

Talon infiltrates HQ's annual ball by posing as a DJ. Little do the partiers know, his speakers will make everyone da...

E48

萬能探長(第2季第48集)

Penny and Talon compete to solve the riddle of the Sphinx while Gadget is locked in a riddle battle of his own.

E49

萬能探長(第2季第49集)

Dr. Claw sends Talon to land on an approaching comet and steer it to crash into Metro City!

E50

萬能探長(第2季第50集)

Gadget searches Metro City Hospital for signs of Dr. Claw's latest MAD medical experiment. But Penny finds it first, ...

E51

萬能探長(第2季第51集)

Talon frames Gadget for a crime and gets him thrown in jail. In order to break him out, Penny must first break the ru...

E52

萬能探長(第2季第52集)

MAD uses their memory-resetting device on Gadget to try and find the perfect way to defeat him.