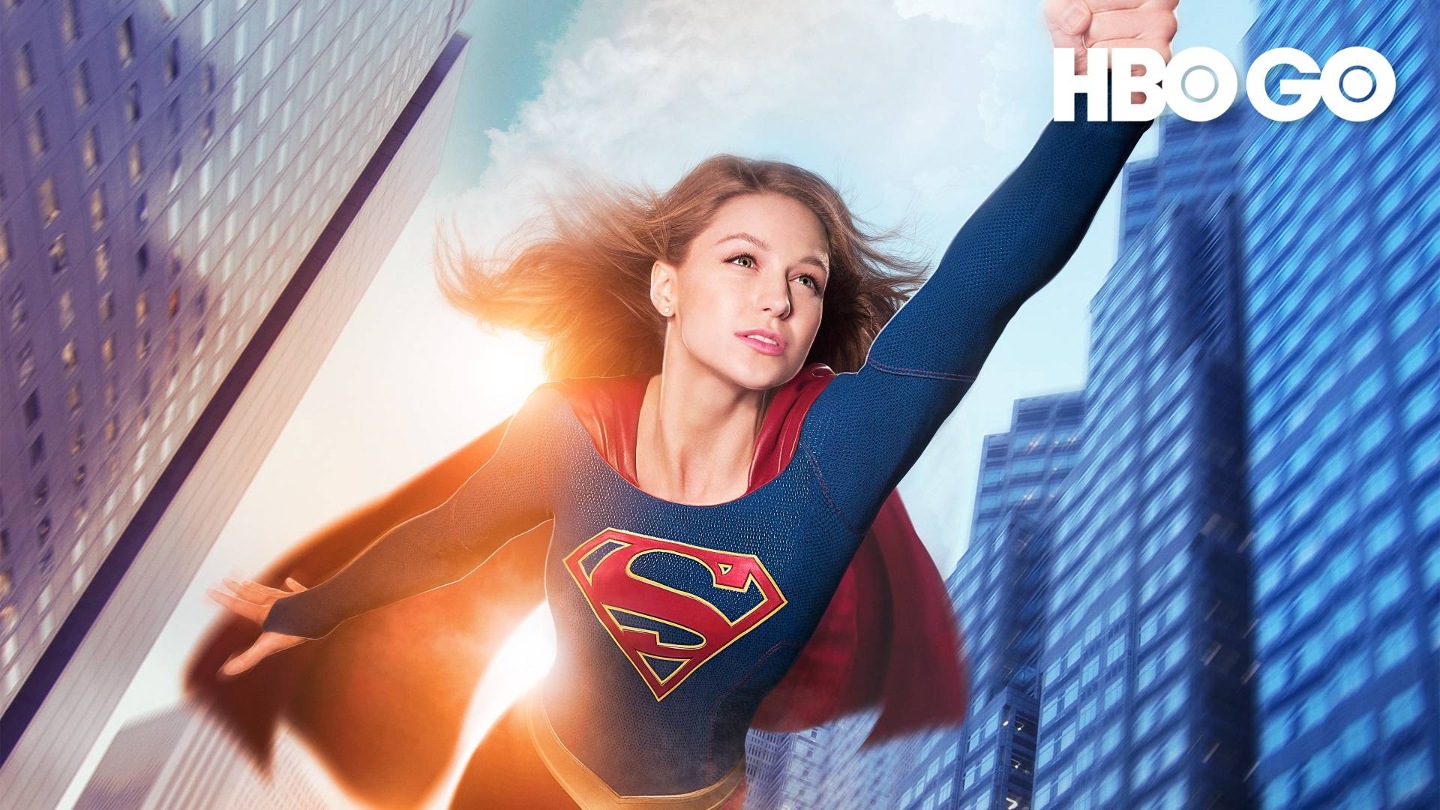 Based on the DC Comics character, Superman's cousin, the 12-year-old Kara Zor-El, escaped the doomed planet Krypton with her parents' help at the same time as the infant Kal-El. Protected and raised on Earth by her foster family, Jeremiah and Eliza Danvers (recurring guest stars DEAN CAIN and HELEN SLATER), Kara grew up in the shadow of her foster sister, Alex, and learned to conceal the phenomenal powers she shares with her famous cousin in order to keep her identity a secret.Years later, at 24, Kara (series star MELISSA BENOIST) lives in National City assisting media mogul and fierce taskmaster Cat Grant (series star CALISTA FLOCKHART). She works alongside her friend and IT technician Winslow "Winn" Schott (series star JEREMY JORDAN) and famous photographer James Olsen (series star MEHCAD BROOKS), who Grant just hired away from Metropolis's Daily Planet to serve as her new art director. However, Kara's days of keeping her talents a secret are over when Hank Henshaw (series star DA...
更多
E1

女超人(第1季第1集)

A new hero takes to the skies in the series premiere.

E2

女超人(第1季第2集)

A new threat forces Kara to push her doubts aside.

E3

女超人(第1季第3集)

Supergirl must face down Reactron, one of Superman's enemies.

E4

女超人(第1季第4集)

Kara's Thanksgiving is interrupted by Livewire (BRIT MORGAN).

E5

女超人(第1季第5集)

Kara babysits for Cat while Supergirl saves the city.

E6

女超人(第1季第6集)

Kara goes too far when facing the cyborg Red Tornado.

E7

女超人(第1季第7集)

Kara loses her powers and an earthquake strikes the city.

E8

女超人(第1季第8集)

Kara goes head-to-head with her aunt Astra (LAURA BENANTI).

E9

女超人(第1季第9集)

Kara must find a way to rescue Hank from Astra's husband.

E10

女超人(第1季第10集)

Winn's dad, the supervillain Toyman, escapes from prison.

E11

女超人(第1季第11集)

Kara helps Hank battle an alien who killed his people.

E12

女超人(第1季第12集)

Kara faces off against the Bizarro version of herself.

E13

女超人(第1季第13集)

Kara is trapped in a dream world by an alien parasite.

E14

女超人(第1季第14集)

Supergirl battles the deadly Master Jailer (JEFF BRANSON).

E15

女超人(第1季第15集)

Supergirl does battle with Indigo (LAURA VANDERVOORT).

E16

女超人(第1季第16集)

Red Kryptonite causes Supergirl to turn on her friends.

E17

女超人(第1季第17集)

J'onn J'onzz reveals the story of his hidden identity.

E18

女超人(第1季第18集)

The Flash (GRANT GUSTIN) crosses over to National City.

E19

女超人(第1季第19集)

Non & Indigo use mind control on National City.

E20

女超人(第1季第20集)

Supergirl must save the planet in the first season finale.