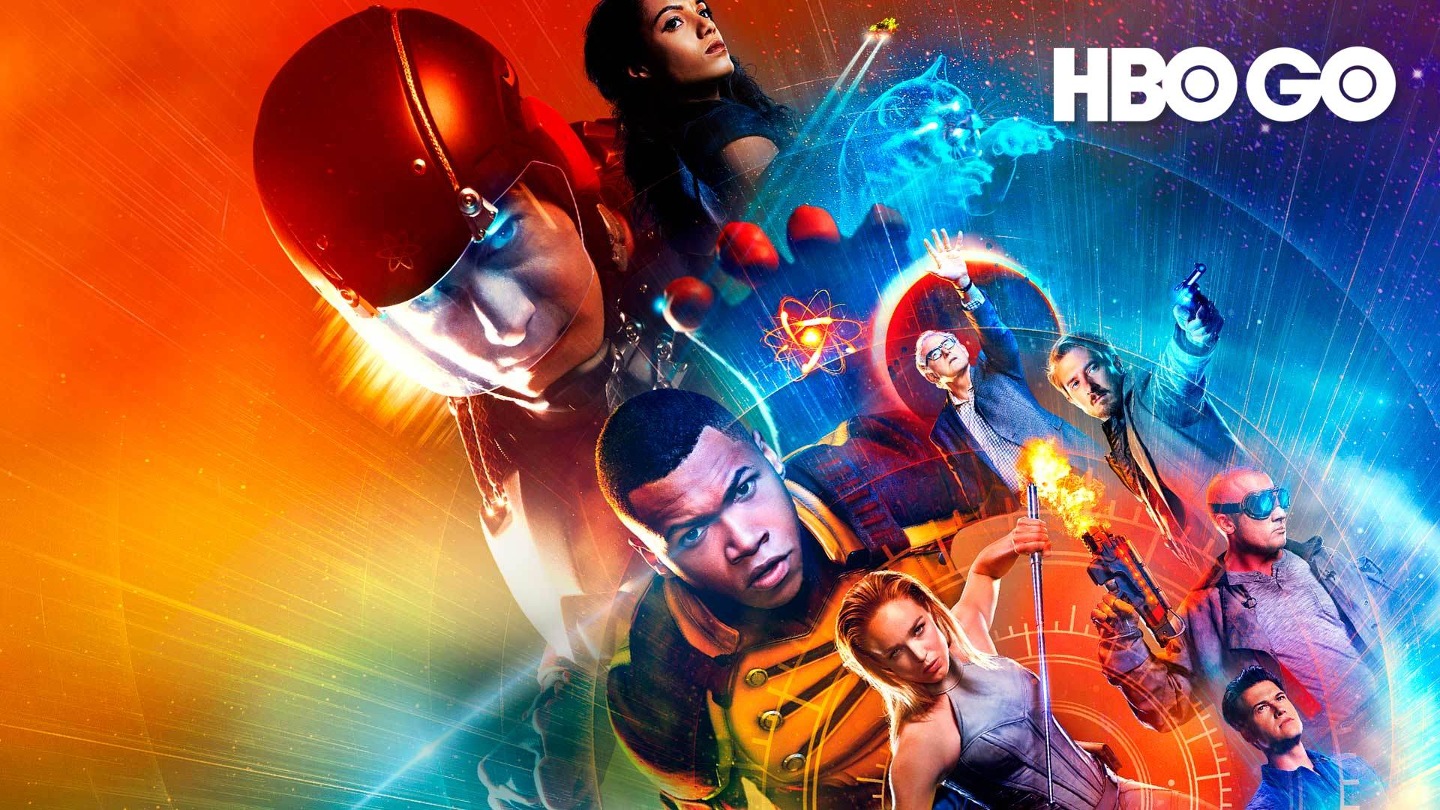 After the defeat of the immortal villain Vandal Savage and the corrupt Time Masters who colluded with him, a new threat emerges. Dr. Nate Heywood, an unconventional and charming historian, is thrust into the action upon making a shocking discovery -- the Legends of Tomorrow are scattered throughout time.Nate must find a way to rescue the Waverider's beloved team of heroes and rogues, including Star City inventor Ray Palmer, who has created an exo-suit with the power to shrink him to minuscule size, as the Atom; Sara Lance, a trained assassin known as the White Canary; Professor Martin Stein and Jefferson "Jax" Jackson, who together form the metahuman Firestorm; and career criminal Mick Rory aka Heat Wave. In the season premiere, Nate seeks out Oliver Queen for help in finding the scattered Legends, after making a shocking discovery. Once reunited, the Legends continue their new mission to protect the timeline from temporal aberrations -- unusual changes to history that spawn potenti...
更多
E1

明日傳奇(第2季第1集)

Nate Heywood seeks out Oliver Queen in the series premiere.

E2

明日傳奇(第2季第2集)

The Legends meet the JSA in Nazi-occupied Paris.

E3

明日傳奇(第2季第3集)

Nate and Ray accidentally end up in feudal Japan.

E4

明日傳奇(第2季第4集)

The Legends battle Civil War zombies!

E5

明日傳奇(第2季第5集)

Sara struggles with revenge against Damien Darhk.

E6

明日傳奇(第2季第6集)

Still reeling from the news that their time travel-nemesis is a speedster, the Legends are alerted to an Aberration i...

E7

明日傳奇(第2季第7集)

The Legends team up with Green Arrow, Supergirl & The Flash.

E8

明日傳奇(第2季第8集)

The Legends meet the Legion of Doom in 1927 Chicago.

E9

明日傳奇(第2季第9集)

Rip Hunter turns up in 1967 as a film student.

E10

明日傳奇(第2季第10集)

The Legends must locate the Spear of Destiny.

E11

明日傳奇(第2季第11集)

The Legends must protect George Washington in 1776.

E12

明日傳奇(第2季第12集)

The Legends join forces with the Knights of the Round Table.

E13

明日傳奇(第2季第13集)

The Legends become stranded 70 million years ago.

E14

明日傳奇(第2季第14集)

The Legends intercept the Apollo 13 moon mission.

E15

明日傳奇(第2季第15集)

The Legends meet J.RR. Tolkien (JACK TURNER) in WWI France.

E16

明日傳奇(第2季第16集)

The Legion of Doom rewrites reality with the fatal Spear.

E17

明日傳奇(第2季第17集)

In the season finale, the Legends break time travel rules.