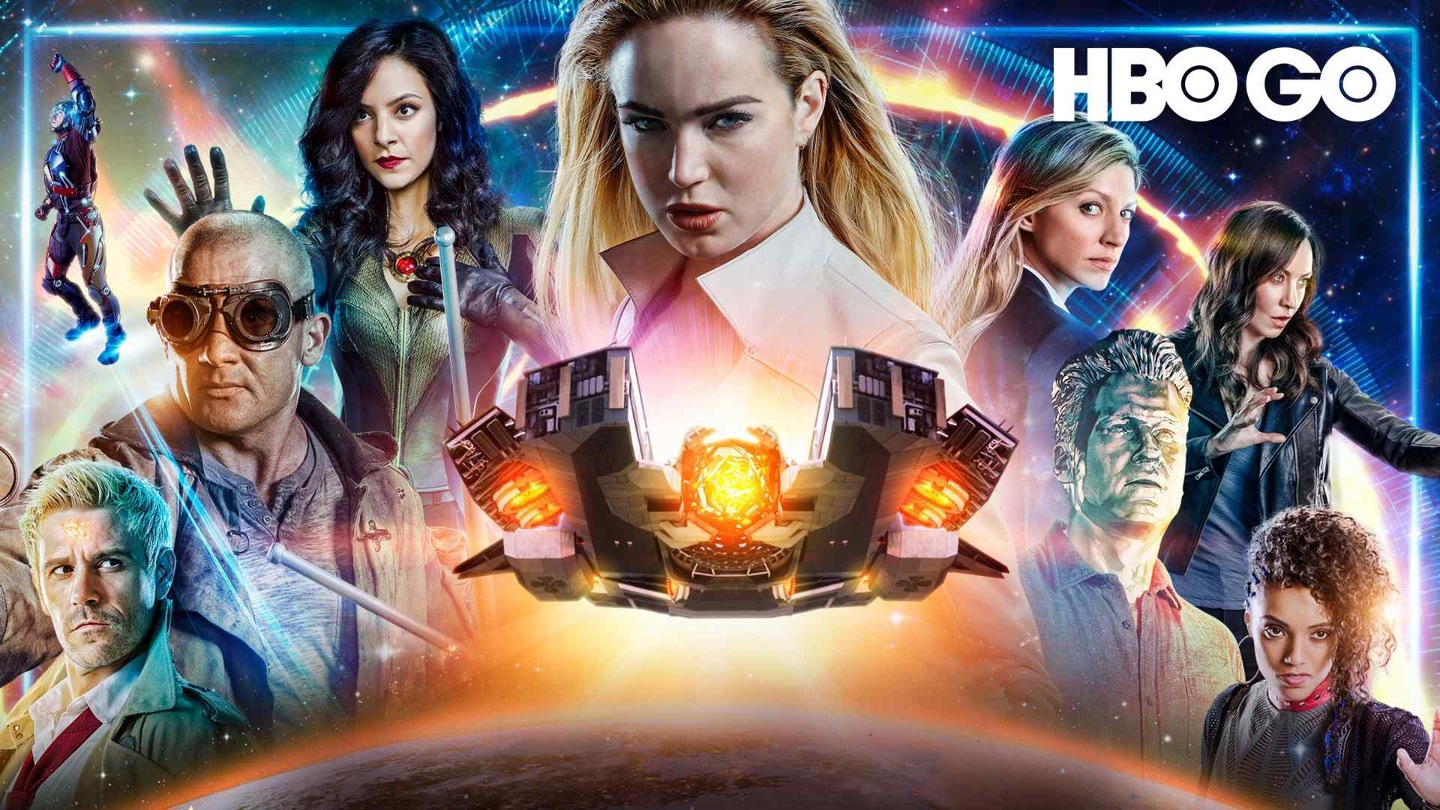 After wiping the final anachronism from time, the Legends find themselves in unfamiliar territory with the Time Bureau in the season four premiere. All that changes when John Constantine leads the team to Woodstock in search of a new magical threat. Thinking he knows how to defeat the new threat, Constantine will need the help of the team and their special klepto talents to help with his spell. Meanwhile, Nate and Mick go on an adventure, leaving Nate to face someone from his past.
更多
E1

明日傳奇(第4季第1集)

Constantine warns of a new magic threat in the season premiere.

E2

明日傳奇(第4季第2集)

The Legends head to the Salem witch trials.

E3

明日傳奇(第4季第3集)

Ray (BRANDON ROUTH) infiltrates a 1970s British gang.

E4

明日傳奇(第4季第4集)

The Legends go undercover as camp counselors.

E5

明日傳奇(第4季第5集)

The Legends chase a new Fugitive in 1951 Tokyo.

E6

明日傳奇(第4季第6集)

Nate invites his dad on to the Waverider for a mission.

E7

明日傳奇(第4季第7集)

Constantine is forced to confront his tragic past.

E8

明日傳奇(第4季第8集)

Constantine breaks the rules by changing the past.

E9

明日傳奇(第4季第9集)

The Legends track a fugitive to 1961 Mexico City.

E10

明日傳奇(第4季第10集)

The Legends go on the run with President Nixon in 1973.

E11

明日傳奇(第4季第11集)

Jane Austen's England is at the center of a magical alert.

E12

明日傳奇(第4季第12集)

The team sees darkness on the rise in 2019.

E13

明日傳奇(第4季第13集)

Ray is forced to do the unthinkable for Nora.

E14

明日傳奇(第4季第14集)

The Legends struggle to find Constantine.

E15

明日傳奇(第4季第15集)

Constantine must choose who to save from Hell.

E16

明日傳奇(第4季第16集)

The Legends discover Neron's plan in the finale.