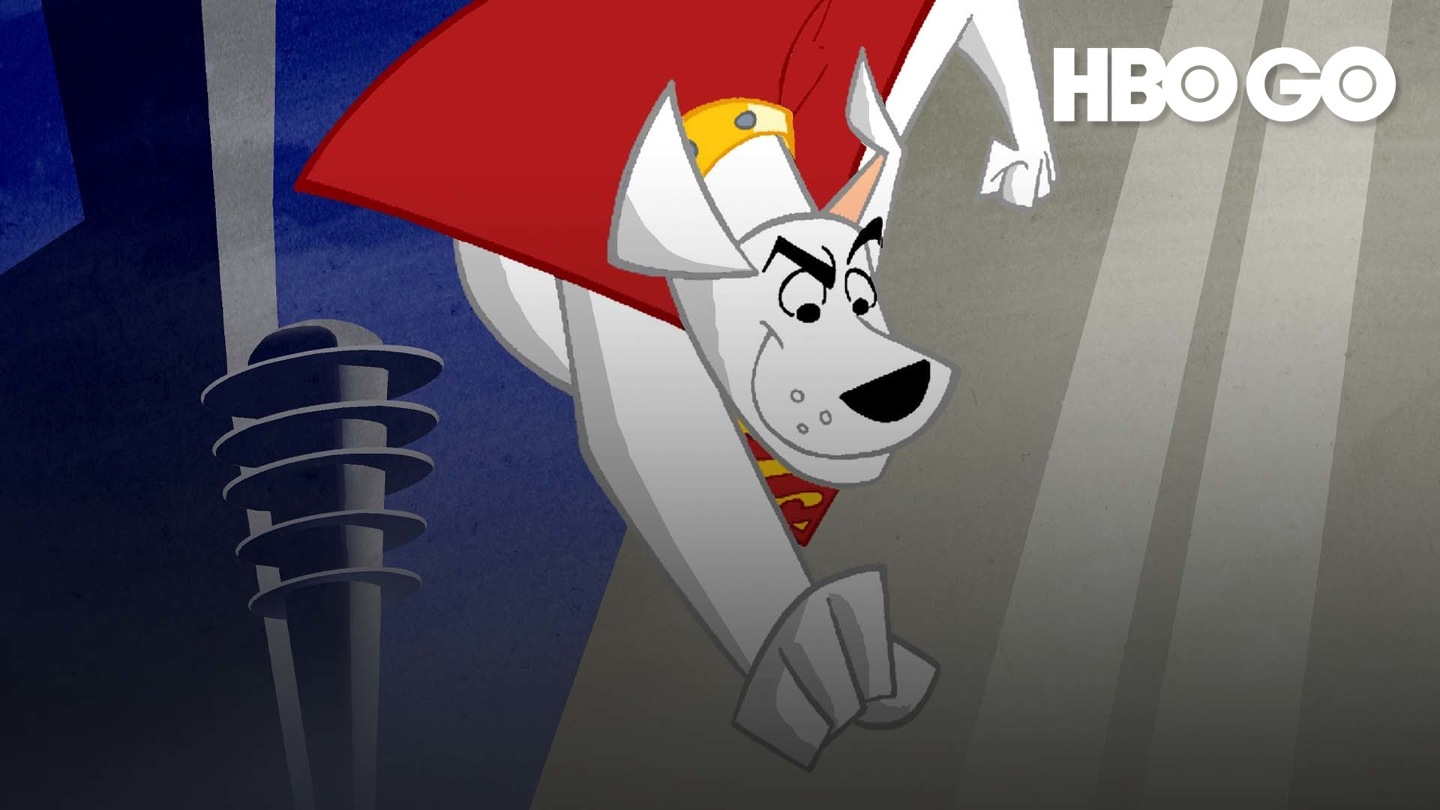 Kevin and Andrea team up when they become super-powered like Krypto.
更多
E1

超級狗英雄(第2季第1集)

Kevin and Andrea team up when they become super-powered like Krypto.

E2

超級狗英雄(第2季第2集)

Krypto and Kevin are transferred into a videogame that tests their game-playing skills and superpowers.

E3

超級狗英雄(第2季第3集)

When Mechanikat builds a robotic version of himself to help run his ship, the robot turns on him.

E4

超級狗英雄(第2季第4集)

When a guard dog named Buddy falls into a vat of rubberizing solution, he becomes Stretch-O-Mutt, the newest canine c...

E5

超級狗英雄(第2季第5集)

Snooky attacks Krypto with an aging machine and inadvertently ages Kevin into an adult.

E6

超級狗英雄(第2季第6集)

Bat Hound finds his life turned upside down when Thunder Mutt follows him around as research for his next role -- a d...

E7

超級狗英雄(第2季第7集)

When Andrea learns that Krypto and Streaky are really Superdog and Supercat, she joins them and Kevin in a battle aga...

E8

超級狗英雄(第2季第8集)

Bat Hound has to team up with Stretch-O-Mutt when Merton the Magic Rabbit captures Krypto.

E9

超級狗英雄(第2季第9集)

Ignatius creates chaos when he uses a duplicating machine to duplicate himself and ends up creating dozens of new Ign...

E10

超級狗英雄(第2季第10集)

Streaky takes his fan club to Bat Hound's Metropolis stronghold during a field trip, and ends up putting Krypto and B...

E12

超級狗英雄(第2季第12集)

Stretch-O-Mutt must come to the rescue when Mechanikat bathes the Earth in red light, causing Krypto and Streaky to l...

E13

超級狗英雄(第2季第13集)

The Dog Stars argue as to who should take over the ship when Brainy Barker becomes incapacitated.

E14

超級狗英雄(第2季第14集)

Snooky infiltrates Streaky's fan club in order to scheme against Supercat and Superdog.

E15

超級狗英雄(第2季第15集)

Bailey sneaks around trying to get a picture that will prove Krypto is Superdog.

E16

超級狗英雄(第2季第16集)

Pleek and Pleeek miniaturize Superdog and Kevin so the now-tiny heroes can go inside Streaky to captures a dangerous ...

E17

超級狗英雄(第2季第17集)

When the Dogstars get sick, Stretch-O-Mutt assumes their identities to fool Mechanikat into thinking everything is no...

E18

超級狗英雄(第2季第18集)

Snooky hits Krypto with a beam that makes the dog think he's a cat.

E19

超級狗英雄(第2季第19集)

Streaky and Stretch-O-Mutt team up on the docks to battle a sinister parrot captain and his crew of rats.

E21

超級狗英雄(第2季第21集)

While at camp, Kevin uncovers a scheme to take over the world by a group of beavers.

E22

超級狗英雄(第2季第22集)

Streaky goes on a crusade to hunt down alien elephants that have stolen all the peanuts in Metropolis.

E23

超級狗英雄(第2季第23集)

Mechanikat turns himself into a giant robot to defeat Superdog.

E24

超級狗英雄(第2季第24集)

Krypto and Kevin must defeat an intergalatic prankster who has stolen a device that can stop time.

E25

超級狗英雄(第2季第25集)

While Andrea prepares to celebrate Hanukkah, Ignatius inadvertantly brings a huge, angry snowman to life.