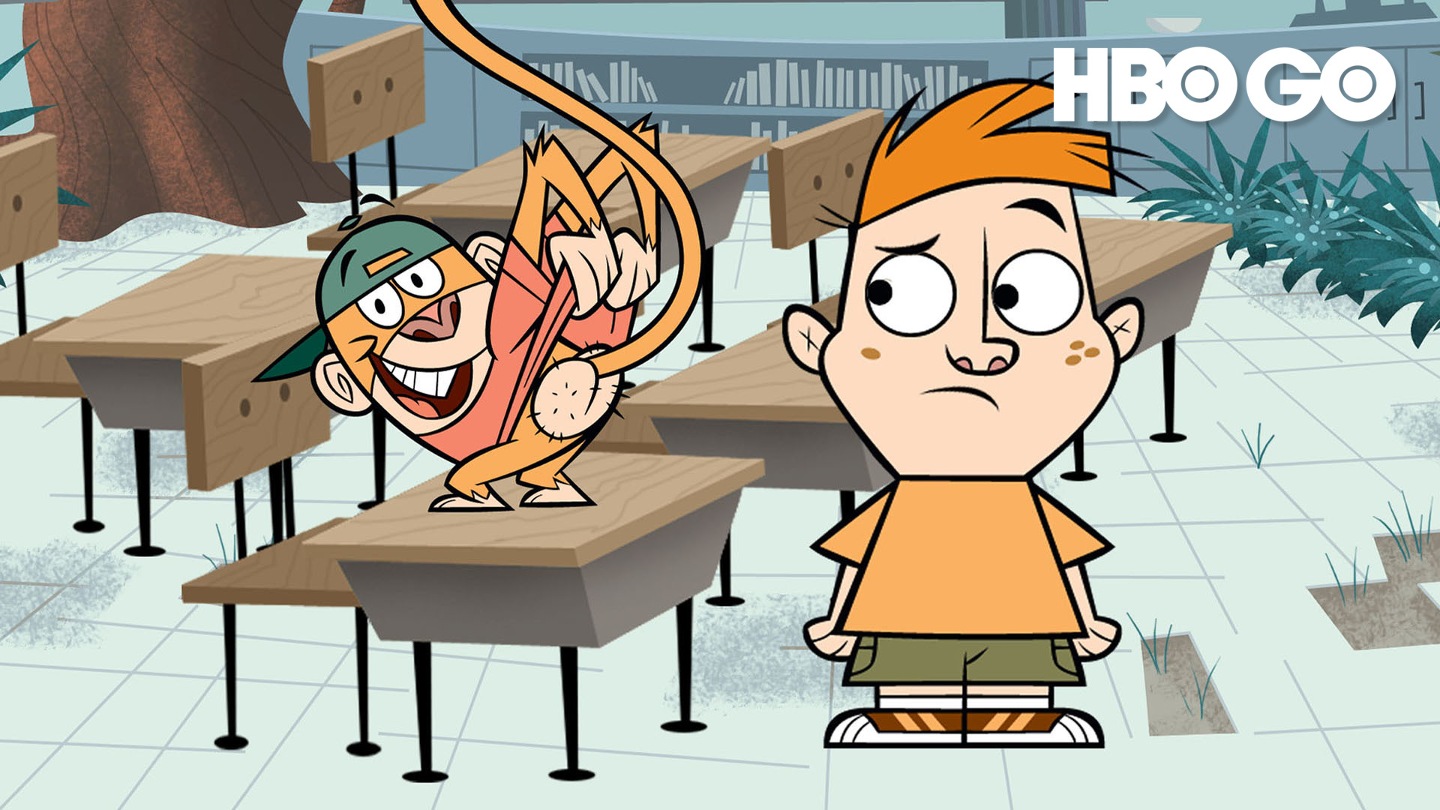 E1

我的麻吉是猴子(第3季第1集)

Adam stays home sick from school one day. Jake is so distraught over the absence of his best pal.

E2

我的麻吉是猴子(第3季第1集)

Adam makes the mistake of petting one of the adorable PETTING ZOO KIDS.

E3

我的麻吉是猴子(第3季第1集)

Adam joins the CDMS band, so he can participate in the annual BIG FIELD TRIP.

E4

我的麻吉是猴子(第3季第1集)

Adam joins the CDMS band, so he can participate in the annual BIG FIELD TRIP.

E5

我的麻吉是猴子(第3季第1集)

After Adam borrows a pencil from Phinneas Porpoise, he finds himself indebted to the Spiffies. To pay back the debt, ...

E6

我的麻吉是猴子(第3季第1集)

Herman the Hermit Crab takes up residence in Adam's locker. Adam and Jake attempt to return herman to his underwate...

E7

我的麻吉是猴子(第3季第1集)

Adam spearheads the United Species, an animal version of the United Nations. Upset that his pal is spending more tim...

E8

我的麻吉是猴子(第3季第1集)

Adam and Jake try to determine which one of them is the other's sidekick. The resulting contest to determine friends...

E9

我的麻吉是猴子(第3季第1集)

Confused by gorilla mating rules, Windsor runs scared from a female gorilla named Deb, fearful that if he even speaks...

E10

我的麻吉是猴子(第3季第10集)

Jake switches places with his spoiled cousin, SAUCY, and lives the life at a popstar's palace. Meanwhile, Adam has t...

E11

我的麻吉是猴子(第3季第11集)

When Principal Pixiefrog wins the Principal of the Year Award, his ego goes through the roof, eventually becoming too...

E12

我的麻吉是猴子(第3季第12集)

After Principal Pixiefrog loses his voice, he needs a replacement to do the morning announcements. Adam and Jake fil...

E13

我的麻吉是猴子(第3季第13集)

Adam gets a day job as a used car lot costumed gorilla, offending his friends in the process.

E14

我的麻吉是猴子(第3季第14集)

When a new substitute teacher arrives at CDMS, Jake meets his first love and his first broken heart.

E15

我的麻吉是猴子(第3季第15集)

Slips oversleeps during class and gets trapped in night school.

E16

我的麻吉是猴子(第3季第16集)

Jake discovers he has THE GIFT, and can predict disaster before it strikes!

E17

我的麻吉是猴子(第3季第17集)

Slips befriends a Mongoose named Carl, and neither one of them is aware that Mongeese and Snakes are mortal enemies!

E18

我的麻吉是猴子(第3季第18集)

Slips is one depressed snake. Until, that is, he befriends a new mentor, Mr. Mandrill, and realizes that his life's c...

E19

我的麻吉是猴子(第3季第19集)

Ingrid befriends a seemingly harmless llama named Lola, who, it turns out, covets Ingrid's life, and plans to steal it!

E20

我的麻吉是猴子(第3季第20集)

Mr. Hornbill arrives at school today with an obnoxious, loudmouthed oxpecker bird sitting on his horn. When the bird ...

E21

我的麻吉是猴子(第3季第21集)

Adam thinks the new student is a mutant from outer space.

E22

我的麻吉是猴子(第3季第22集)

When Assistant Coach Ferret goes down with an injury, his replacement, Mr. Cheetah, starts to take over Coach Gills's...

E23

我的麻吉是猴子(第3季第23集)

When the CDMS Polar Wing starts to melt during a heat spell, Adam attributes it to global warming.

E24

我的麻吉是猴子(第3季第24集)

Pixiefrog's irrational fear of being kissed turns out to be not so irrational after all.

E25

我的麻吉是猴子(第3季第25集)

Adam meets Jake's parents, and spends a day playing monkey in their habitat at the zoo.

E27

我的麻吉是猴子(第3季第27集)

Bull loses his waterphones in the Central Stream and an enormous basking shark named Soupy finds them.