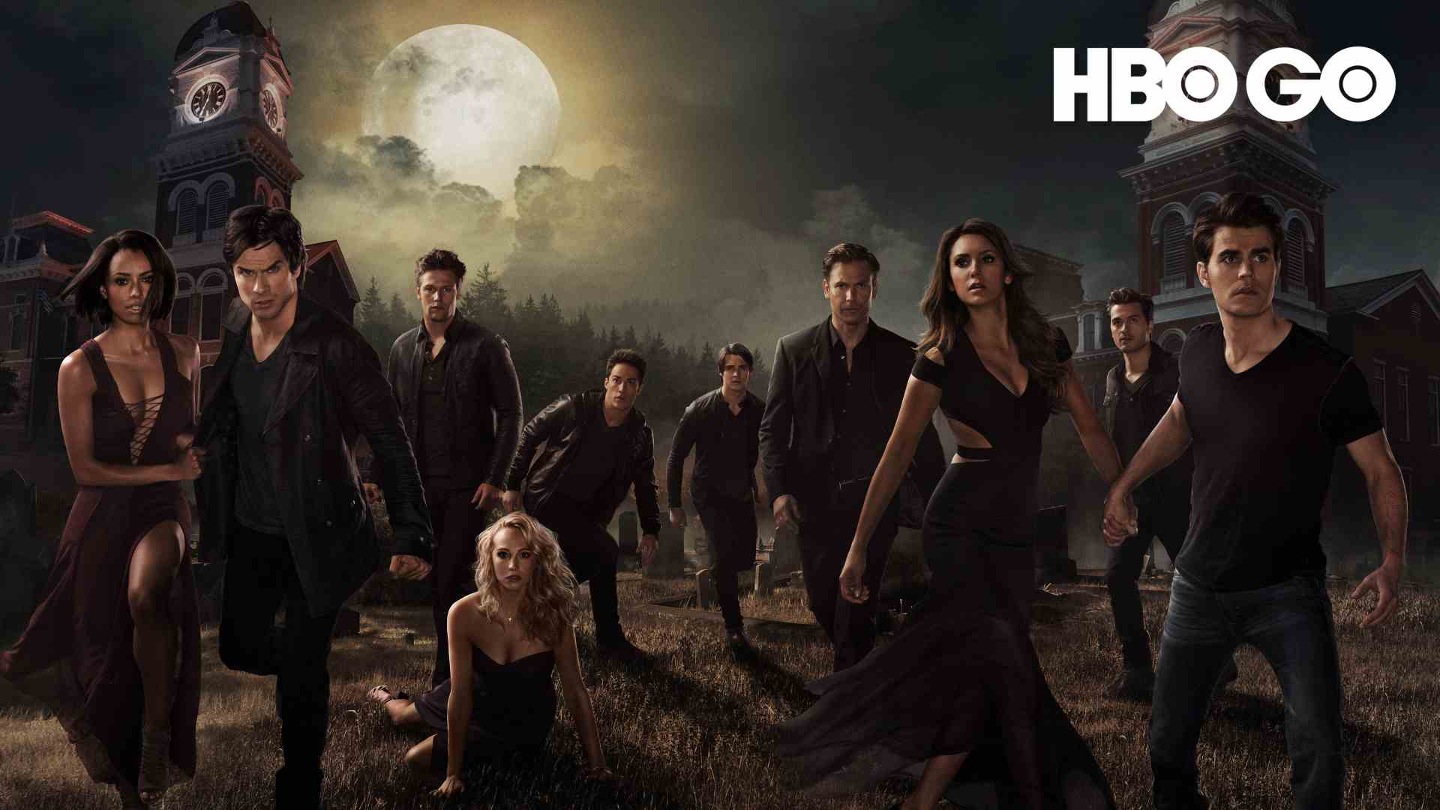 In the season premiere, after spending four months coping with the loss of Damon in a potentially dangerous way, Elena returns to Whitmore College for her sophomore year.
更多
E1

吸血新世代(第6季第1集)

In the season six premiere, everyone faces big changes.

E2

吸血新世代(第6季第2集)

Caroline is shocked to uncover what Stefan has been up to.

E3

吸血新世代(第6季第3集)

Stefan returns to Mystic Falls looking for Enzo and is caught off guard when he notices a strange change in Elena. Da...

E4

吸血新世代(第6季第4集)

Damon and Bonnie realize the past may provide clues to going home, forcing Damon to relive one of the worst days of h...

E5

吸血新世代(第6季第5集)

With Homecoming around the corner, Elena invites Liam (recurring guest star MARCO JAMES) to attend a party at the cor...

E6

吸血新世代(第6季第6集)

When Alaric realizes Jo (JODI LYN O'KEEFE) can't be compelled, he asks Elena to look into her background. Damon gets ...

E7

吸血新世代(第6季第7集)

Jo (JODI LYN O'KEEFE) opens up to Alaric about her own tragic past. Tyler and Liv (PENELOPE MITCHELL) grow closer, an...

E8

吸血新世代(第6季第8集)

Caroline and Elena host "Friendsgiving" for their friends.

E9

吸血新世代(第6季第9集)

Liv (PENELOPE MITCHELL) helps Damon and Elena with their plan to get Bonnie back, but things take a turn and she's le...

E10

吸血新世代(第6季第10集)

Bonnie tries to replicate her favorite holiday traditions.

E11

吸血新世代(第6季第11集)

Damon discovers Kai (CHRIS WOOD) has kidnapped Elena.

E12

吸血新世代(第6季第12集)

With the merge set to happen, things spiral out of control.

E13

吸血新世代(第6季第13集)

Elena, Jeremy and Damon attempt to send Bonnie a message, but the situation turns dire when they make an unsettling d...

E14

吸血新世代(第6季第14集)

It's Jeremy's last day in Mystic Falls and Elena puts on a brave face as they reminisce about their past. Stefan and ...

E15

吸血新世代(第6季第15集)

Elena spends a day with Caroline and grows concerned when she starts noticing a strange change in Caroline's behavior...

E16

吸血新世代(第6季第16集)

After shutting off her humanity, Caroline gives her friends an unexpected ultimatum. Damon's world is rocked after le...

E17

吸血新世代(第6季第17集)

Damon travels to the 1903 prison world. Enzo and Alaric's attempt to reel Caroline in doesn't go as planned. An unexp...

E18

吸血新世代(第6季第18集)

Helping victims after Stefan and Caroline's latest killing spree, Elena discovers Jo (JODI LYN O'KEEFE) is pregnant. ...

E19

吸血新世代(第6季第19集)

Damon brings up his and Elena's future together and what life would be like if they weren't vampires. Enzo learns the...

E20

吸血新世代(第6季第20集)

Elena asks Bonnie and Jo (JODI LYN O'KEEFE) for advice. Seeing Lily (ANNIE WERSCHING) on a downward spiral, Enzo asks...

E21

吸血新世代(第6季第21集)

It's Alaric and Jo's (JODI LYN O'KEEFE) wedding day. After uncovering major news Damon has been keeping from him, Ste...

E22

吸血新世代(第6季第22集)

In the season finale, Elena is in terrible jeopardy.