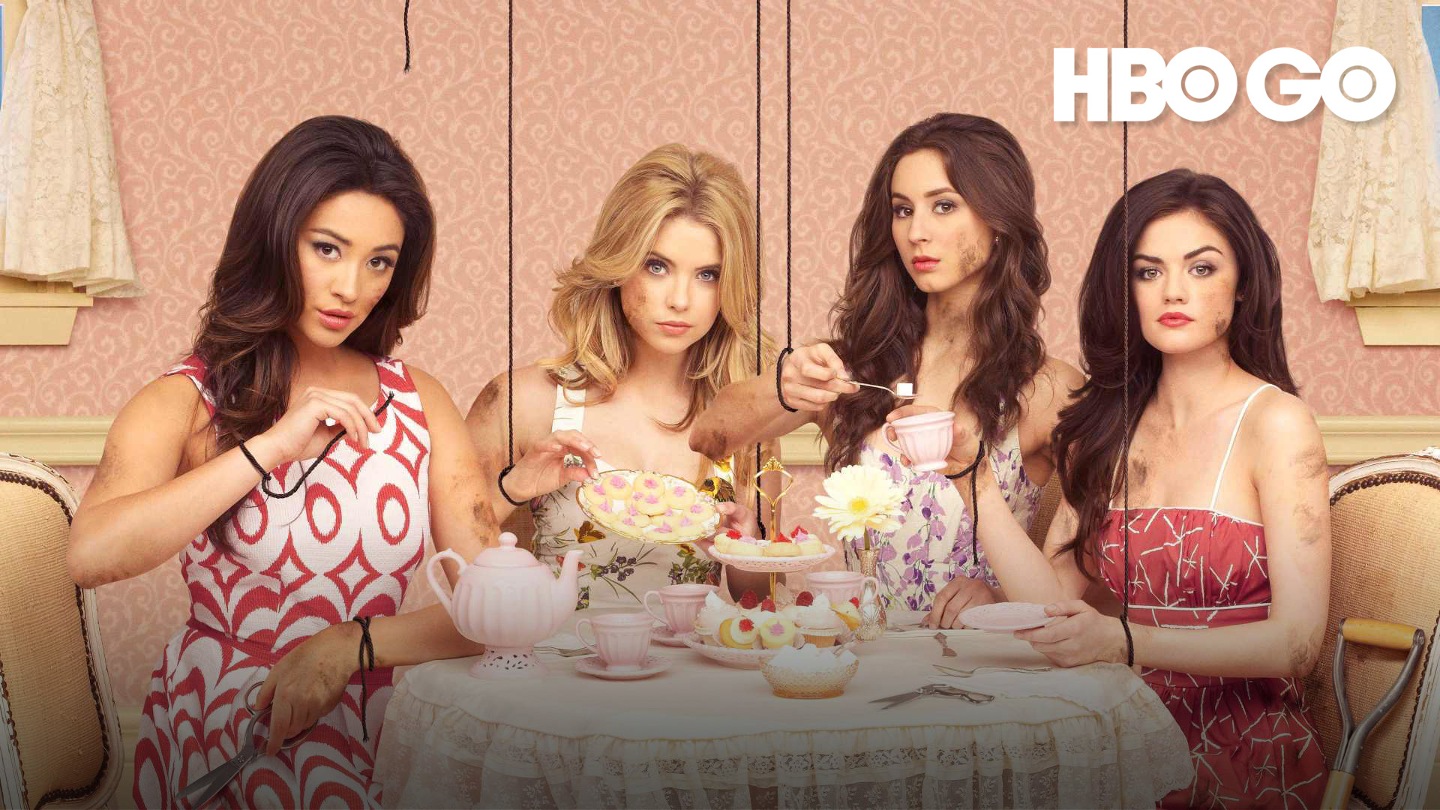 In the season five premiere, the Liars deal with the aftermath of Alison's revelations and Ezra's shooting and realize "A" is closer than ever.
更多
E1

美少女謊鄰 S501

In the season premiere, Ezra's life hangs in the balance.

E2

美少女謊鄰 S502

The girls are on edge as questions arise about Ali's mom.

E3

美少女謊鄰 S503

The Liars try to navigate through Ali's latest lie.

E4

美少女謊鄰 S504

Mona makes plans for Ali's return to Rosewood High.

E5

美少女謊鄰 S505

Alison returns to school in the series' 100th episode.

E6

美少女謊鄰 S506

Alison is spooked after the recent Rosewood "accident."

E7

美少女謊鄰 S507

Spencer and Aria take their spying up a notch.

E8

美少女謊鄰 S508

Alison moves in with Hanna, pushing her down a dark path.

E9

美少女謊鄰 S509

Emily tries to link Alison to Noel (BRANT DAUGHERTY).

E10

美少女謊鄰 S510

Alison's games put an innocent man's life in the balance.

E11

美少女謊鄰 S511

Melissa (TORREY DeVITTO) and Caleb tell the truth.

E12

美少女謊鄰 S512

Aria, Emily, Hanna and Spencer take a leap of faith.

E13

美少女謊鄰 S514

Alison gets a glimpse at the past, present and future.

E14

美少女謊鄰 S515

The PLLs are ready to get justice for Mona.

E15

美少女謊鄰 S516

Toby (KEEGAN ALLEN) and Spencer are at odds.

E16

美少女謊鄰 S517

Caleb helps Spencer search for Mona's missing laptop.

E17

美少女謊鄰 S518

Hanna strikes out alone to clear her name in Mona's murder.

E18

美少女謊鄰 S519

Red flags go up when a friend of Mona's arrives into town.

E19

美少女謊鄰 S520

The girls try to keep tabs on Mike (CODY ALLEN CHRISTIAN).

E20

美少女謊鄰 S521

Aria discovers something that makes her blood run cold.

E21

美少女謊鄰 S522

With new information about Mona, the Liars speak to Alison.

E22

美少女謊鄰 S523

The girls scramble for evidence as Alison considers a deal.

E23

美少女謊鄰 S524

Alison's trial begins and big secrets are revealed.

E24

美少女謊鄰 S525

A's game heats up as Alison's trial comes to an end. 

E25

美少女謊鄰 S526

Season finale: It's the biggest reveal in the "A" mystery.

E26

美少女謊鄰 S513

Series stars answer fans' burning questions in this special.