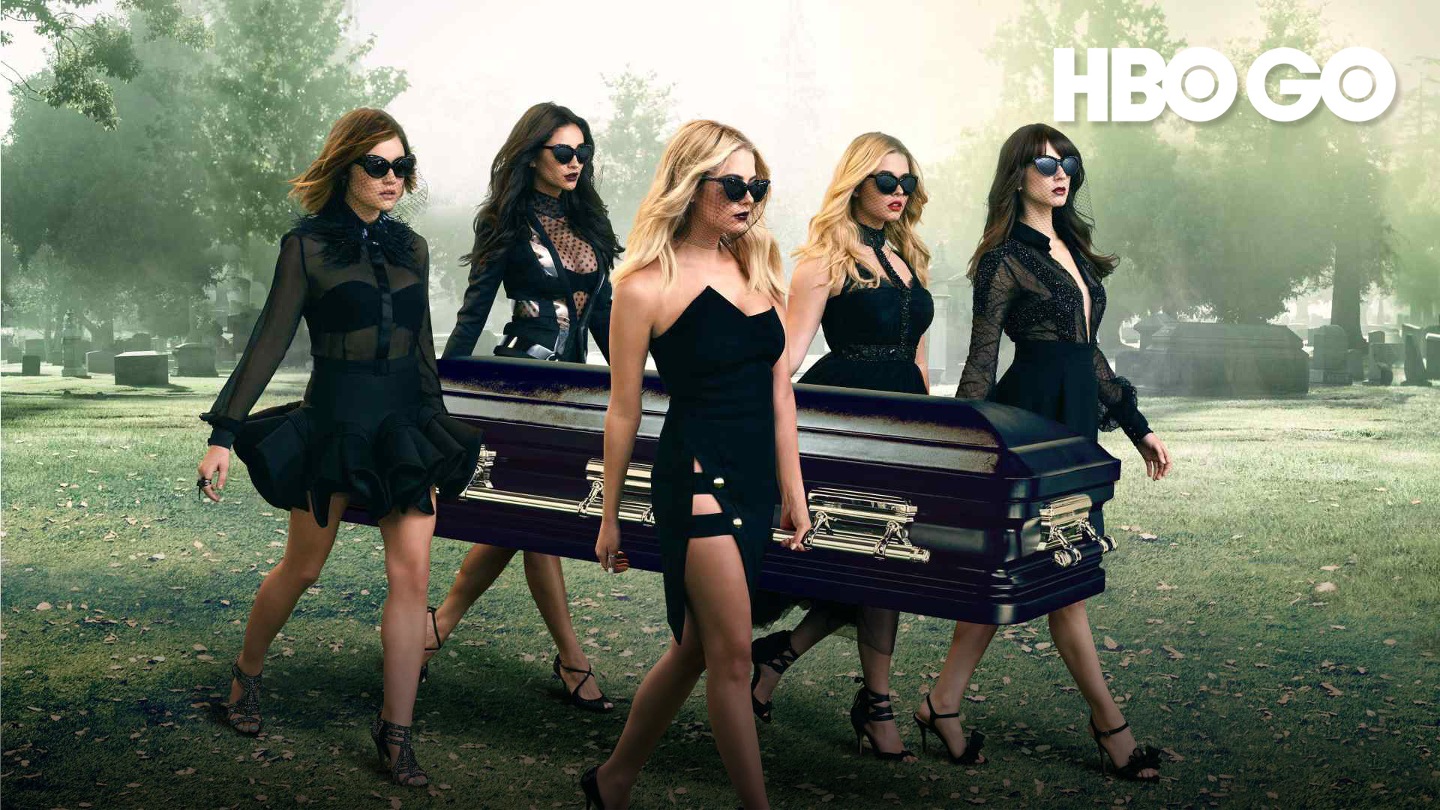 As the sixth season begins moments after the season five finale, Aria, Emily, Hanna, Spencer and Mona are trapped outside the "dollhouse" where their masked tormentor, Charles, has been keeping them — with nowhere to run. Angered by their attempted escape, Charles' games take a more demented, darker turn. As the girls struggle to survive, Ezra (series star IAN HARDING), Caleb (series star TYLER BLACKBURN) and Toby (recurring guest star KEEGAN ALLEN) continue the fight to find the girls with or without the help of the Rosewood Police Department.
更多
E1

美少女謊鄰 S601

Season six premiere: The Liars are stuck in Charles' web.

E2

美少女謊鄰 S602

Out of the Dollhouse, the Liars begin the healing process.

E3

美少女謊鄰 S603

Spencer wants answers from Ali and Jason (DREW VAN ACKER).

E4

美少女謊鄰 S604

Kenneth DiLaurentis (JIM ABELE) comes clean about Charles.

E5

美少女謊鄰 S605

Mona must answer to the police for faking her death.

E6

美少女謊鄰 S606

The Liars try to prove Lesli (ELIZABETH McLAUGHLIN) is "A."

E7

美少女謊鄰 S607

Charles declares he is coming home for his birthday.

E8

美少女謊鄰 S608

Tensions and police protection are at an all-time high.

E9

美少女謊鄰 S609

Prom night won't be the best night of the girls' lives.

E10

美少女謊鄰 S610

The PLLs finally come face to face with their tormentor.

E11

美少女謊鄰 S611

After five years, the Liars return to town with new secrets.

E12

美少女謊鄰 S612

Questions arise and Aria starts to look suspicious.

E13

美少女謊鄰 S613

Panic sets in. Emily comes clean about the last five years.

E14

美少女謊鄰 S614

As love lives start to get messy, Hanna admits the truth.

E15

美少女謊鄰 S615

The Liars fight back against the new threats.

E16

美少女謊鄰 S616

The Liars' secrets begin to unravel as the truth emerges.

E17

美少女謊鄰 S617

Aria must tell Ezra the truth about his book.

E18

美少女謊鄰 S618

Emily is on a mission to find the person who came after her.

E19

美少女謊鄰 S619

Infuriated by the harassment, the Liars plan retaliation.

E20

美少女謊鄰 S620

Hanna is offered as bait to discover the stalker's identity.

E21

美少女謊鄰 S621

In this behind-the-scenes special, the cast and crew reveal details about the upcoming five-year time jump in the ser...