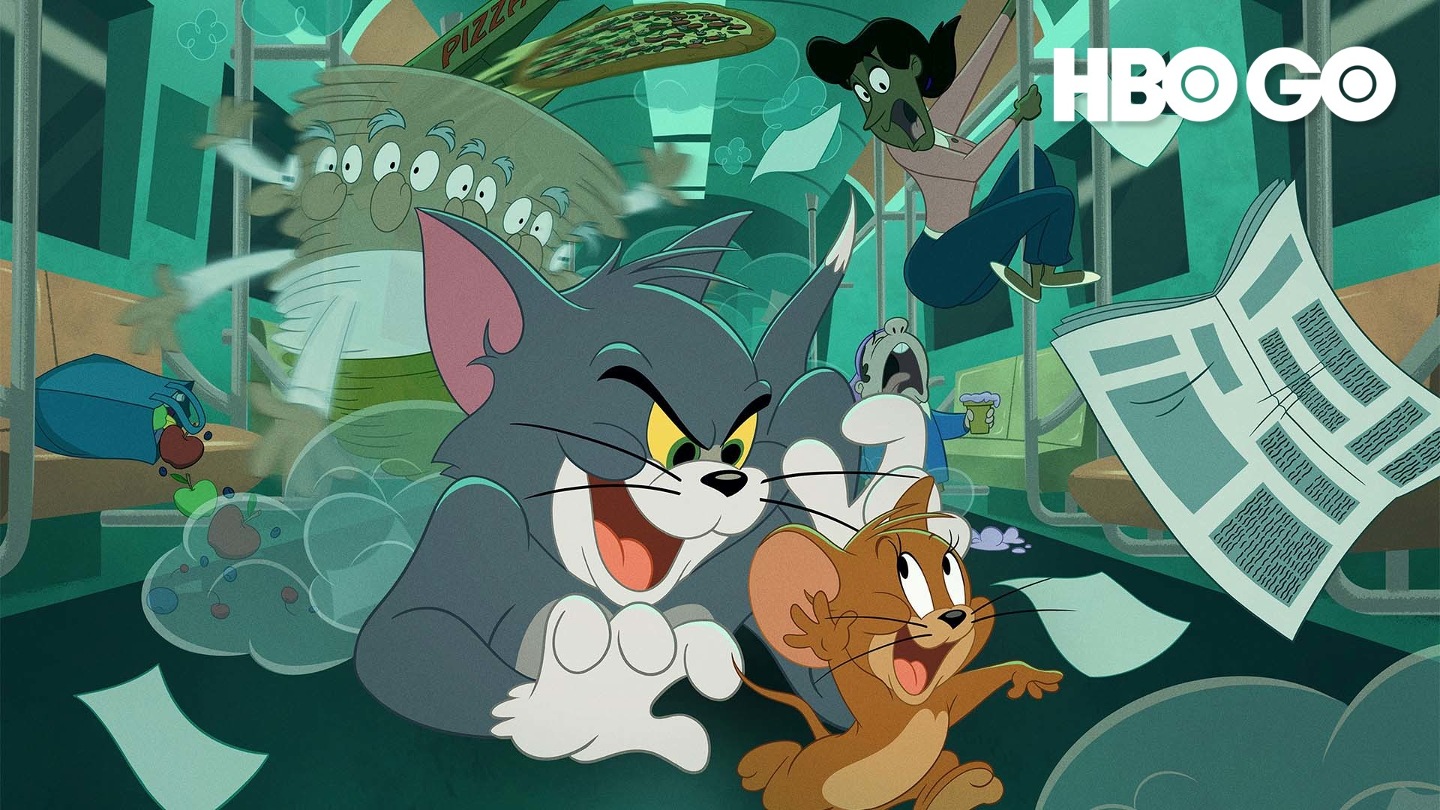 A chase lands Tom and Jerry out into a dumpster in the alley and ultimately onto a trash barge headed for landfill. On the barge they meet a group of rats who challenge them to be king of the hill./After a Spike, Jerry, Toots, and Butch all give Tom a particularly hard day at the Hotel, Tom agrees to exchange places with a cunning out--of-work actor cat who looks just like him. All goes well until the fellow decides he will not leave./The Tom and Jerry gang hit the Jersey Shore for a musical surf competition to determine who will be King of the Beach./Tom and Jerry fall into the luggage of a visiting Kabuki actor and travel home to Japan with him. There they clash with Kabuki culture and disrupt a live performance.
更多
E1

Tom and Jerry玩轉紐約(第2季第8集)

A chase lands Tom & Jerry into a dumpster and more.

E2

Tom and Jerry玩轉紐約(第2季第2集)

Tom is to keep a chimp away from bananas and more.

E3

Tom and Jerry玩轉紐約(第2季第3集)

Tom and Spike get treated to a trip to the Hotel spa and more.

E4

Tom and Jerry玩轉紐約(第2季第4集)

A pop star checks into the Hotel, Jerry's caterpillar friend hides and more.

E5

Tom and Jerry玩轉紐約(第2季第5集)

A health inspector calls on the Hotel and more.

E6

Tom and Jerry玩轉紐約(第2季第6集)

Tom has a nightmare, Jerry inherits a hamster ball and more!