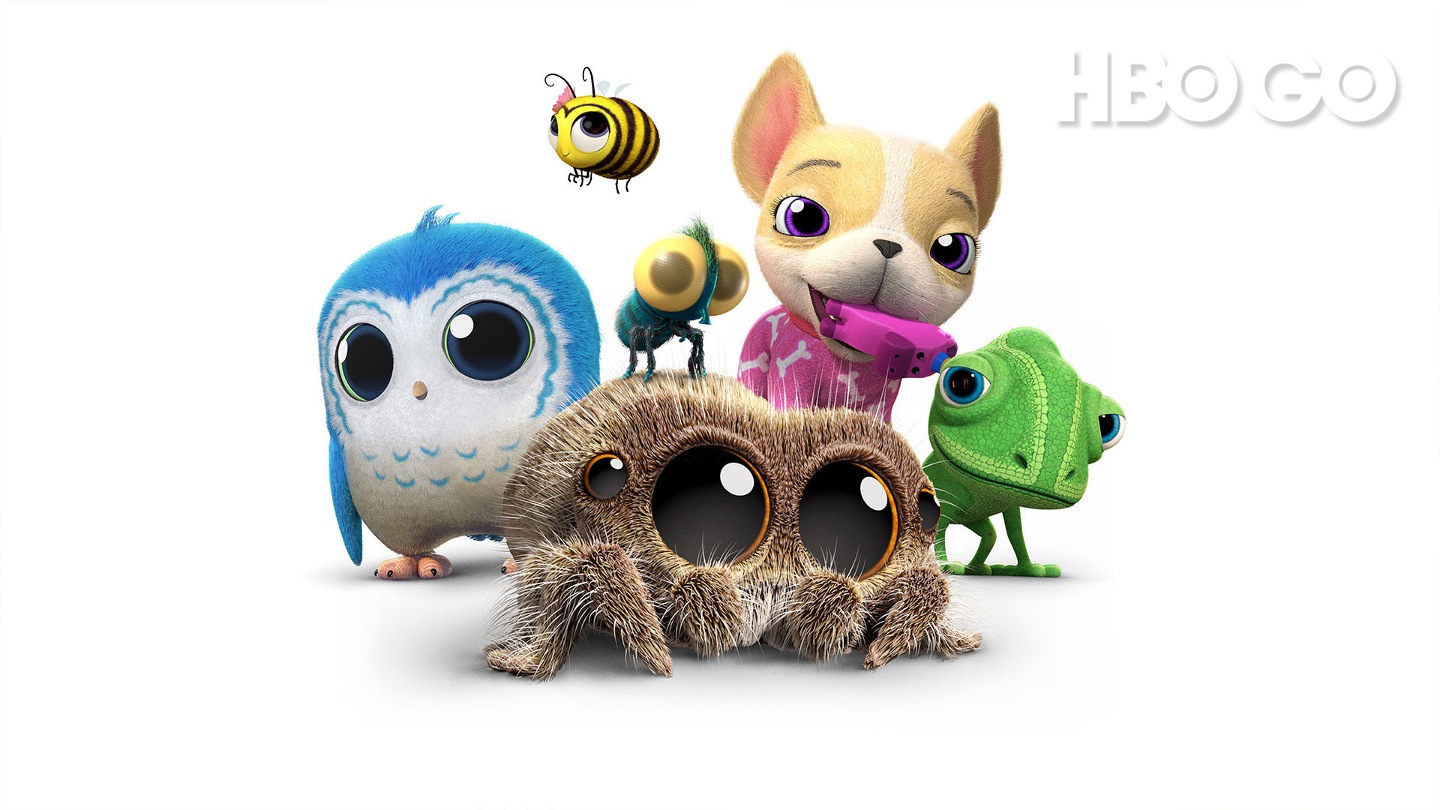 Findley can't resist some freshly baked cookies that are too hot to eat so Lucas and his friends do whatever it takes to keep him from burning his mouth.
更多
E1

小蜘蛛盧卡斯(第1季第1集)

Findley can't resist some freshly baked cookies that are too hot to eat so Lucas and his friends do whatever it takes...

E2

小蜘蛛盧卡斯(第1季第2集)

Avocado's new toy is driving everyone crazy with its noisy squeaker. Lucas tells everyone that he's going to speak to...

E3

小蜘蛛盧卡斯(第1季第3集)

When Findley comments to Lucas that his jump isn't very long or high... Lucas ramps things up jumping higher and long...

E4

小蜘蛛盧卡斯(第1季第4集)

Lucas and his friends are camping in the garden. Avocado tells them all a spooky story around the campfire. This make...

E5

小蜘蛛盧卡斯(第1季第5集)

Lucas discovers that it's best to ask your friends permission before you give them a scare on Halloween. He adopts th...

E6

小蜘蛛盧卡斯(第1季第6集)

When Lucas sees a robot on the shelf he boops it... This sets off the clockwork mechanism and now Lucas is pursued ar...

E7

小蜘蛛盧卡斯(第1季第7集)

Lucas wakes up and it is still night - He tries to occupy himself until sun up. The house takes on a different person...

E8

小蜘蛛盧卡斯(第1季第8集)

Being a Chameleon, Bodhi is brilliant at Hide and Seek. But when she celebrates victory in Lucas' face, Lucas decides...

E9

小蜘蛛盧卡斯(第1季第9集)

When Findley sees a documentary about Spiders being the natural predator of the fly, he decides that maybe Lucas isn'...

E10

小蜘蛛盧卡斯(第1季第10集)

When Lucas and Findley discover an ice cube, they play sliding on it. Findley is fine, until Lucas challenges him to ...

E11

小蜘蛛盧卡斯(第1季第11集)

After seeing the perfect web in the window of the house, Lucas questions his spider-hood when he realizes he can't sp...

E12

小蜘蛛盧卡斯(第1季第12集)

When Arlo's mom goes out hunting for food, Lucas decides to look after Arlo for the night. How hard can it be to look...

E13

小蜘蛛盧卡斯(第1季第13集)

After hearing a horrible screech from the fireplace, Lucas is nominated by his friends to go up and find out what is ...

E14

小蜘蛛盧卡斯(第1季第14集)

Lucas, Findley and Bodhi discover a yummy gingerbread house and immediately devour it. Feeling like the fun is over, ...

E15

小蜘蛛盧卡斯(第1季第15集)

Lucas can't believe Maizie is going to leave them for the entire winter to hiber-grape so Lucas uses delaying tacti...

E16

小蜘蛛盧卡斯(第1季第16集)

Weebiscuit is always beating Dimples when they have a stare off so Dimples enlists the help of Lucas to help her gain...

E17

小蜘蛛盧卡斯(第1季第17集)

When Lucas discovers a heating vent blowing warm air into the living room, he convinces Bodhi that the house is actua...

E18

小蜘蛛盧卡斯(第1季第18集)

Lucas, Findley and Bodhi become obsessed with a new toy called Boingo.

E19

小蜘蛛盧卡斯(第1季第19集)

Findley believes the house is a dangerous place for him after a series of events involving various fly extermination ...

E20

小蜘蛛盧卡斯(第1季第20集)

Arlo is missing his mother, so Lucas gives him a bell to ring if he needs Lucas' help – bad idea.

E21

小蜘蛛盧卡斯(第1季第21集)

"Maizie" keeps ignoring Lucas and Findley, but not only do they learn she has a cousin – they also learn a new ...

E22

小蜘蛛盧卡斯(第1季第22集)

Lucas befriends a bright pink toy spider and Findley gets jealous.

E23

小蜘蛛盧卡斯(第1季第23集)

Lucas and Findley move into the doll house together.

E24

小蜘蛛盧卡斯(第1季第24集)

After spending an evening looking at the stars, Lucas and friends discover a remote controlled planet mobile in the k...

E25

小蜘蛛盧卡斯(第1季第25集)

Lucas finds an egg in the garden, so decides to build it a nest and sit on it. He soon discovers that responsibility ...

E26

小蜘蛛盧卡斯(第1季第26集)

After Avocado loses her beloved chew toy, Pokey Dokey, Lucas and Findley are determined to cheer her up at all costs.

E27

小蜘蛛盧卡斯(第1季第27集)

Findley discovers a running shoe on the stairs that they use as a shoe fort, but a disagreement soon leads to Lucas c...

E28

小蜘蛛盧卡斯(第1季第28集)

When they hear Avocado has been a bad doggie and been put in her naughty crate, Lucas and Findley decide to entertain...

E29

小蜘蛛盧卡斯(第1季第29集)

Lucas tries to make Dimples tank seem less small by decorating it with things from around the house.

E30

小蜘蛛盧卡斯(第1季第30集)

After seeing Bird in flight Lucas wonders what it would be like to fly.