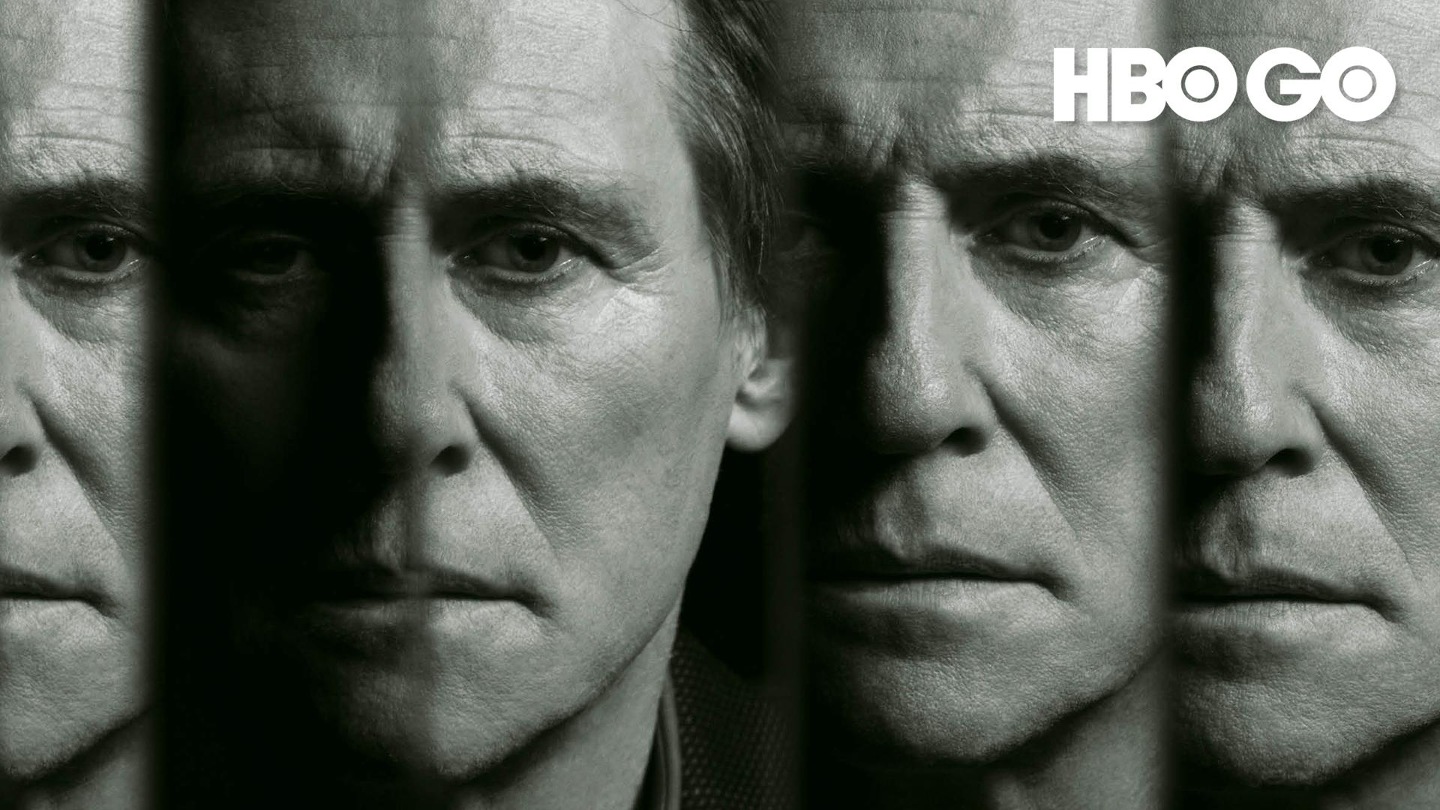 第三季首播。來自孟加拉的數學教授在兒子亞倫和媳婦茉莉亞的陪伴下,勉為其難的來找保羅談談他的妻子在六個月前逝世、隨後移居到美國以及近來與兒子同住讓他十分緊張等等的問題。
更多
E1

IN TREATMENT S3 01: SUNIL - WEEK ONE

Season 3 premiere. A retired math professor from Bengal, accompanied by his son and daughter-in-law Julia, reluctantl...

E2

IN TREATMENT S3 02: FRANCES - WEEK ONE

A well-known actress (Debra Winger), whose sister was treated by Paul, begins therapy to uncover the reasons why she ...

E3

IN TREATMENT S3 03: JESSE - WEEK ONE

A 16-year-old homosexual with photography aspirations (Dane DeHaan), who has been seeing Paul for some time, talks ab...

E4

IN TREATMENT S3 04: ADELE - WEEK ONE

To get a new prescription for sleeping pills, Paul visits a young and intelligent therapist named Adele (Amy Ryan), a...

E5

IN TREATMENT S3 05: SUNIL - WEEK TWO

Sunil opens up to Paul about his arranged marriage in India – and his frustrations living with Arun's family in N...

E6

IN TREATMENT S3 06: FRANCES - WEEK TWO

Frances tells Paul about her frustrations at work, her alienation from daughter Izzy, and her fears about her health.

E7

IN TREATMENT S3 07: JESSE - WEEK TWO

Paul addresses Jesse's reluctance to get in touch with his long-lost birth mother.

E8

IN TREATMENT S3 08: ADELE - WEEK TWO

Paul tells Adele he feels betrayed by Gina, and worries about the impact his potential illness will have on his children

E9

IN TREATMENT S3 09: SUNIL - WEEK THREE

Recounting his first impressions of Julia, Sunil becomes defensive when Paul suggests he may be jealous of Arun's c...

E10

IN TREATMENT S3 10: FRANCES - WEEK THREE

A discussion about Frances' fractured relationship with Patricia turns into an indictment of their late mother.

E11

IN TREATMENT S3 11: JESSE - WEEK THREE

Paul tries to generate a dialogue between Jesse and his mother Marisa, who has joined him at the session.

E12

IN TREATMENT S3 12: ADELE - WEEK THREE

Paul explores his fears of losing Max to a stepfather.

E13

IN TREATMENT S3 13: SUNIL - WEEK FOUR

Sunil finds haunting similarities between his son's relationship with Julia and his own affair years ago.

E14

IN TREATMENT S3 14: FRANCES - WEEK FOUR

Paul tries to assuage Frances' feelings of self-loathing in the wake of some painful family memories.

E15

IN TREATMENT S3 15: JESSE - WEEK FOUR

Paul breaks through with Jesse about his desire to connect with his birth parents.

E16

IN TREATMENT S3 16: ADELE - WEEK FOUR

Adele gets Paul to open up about his lack of passion.

E17

IN TREATMENT S3 17: SUNIL - WEEK FIVE

Unsettled by Julia's relationship with an author,Sunil worries Paul with his vivid account of a recent violent dream.

E18

IN TREATMENT S3 18: FRANCES - WEEK FIVE

Exploring Frances' feelings of panic, Paul is accused of being overly sympathetic to her sister Tricia's plight.

E19

IN TREATMENT S3 19: JESSE - WEEK FIVE

Paul is vexed to learn that Jesse sabotaged a meeting with his biological parents.

E20

IN TREATMENT S3 20: ADELE - WEEK FIVE

Adele confronts Paul about his growing obsession with an "impossible" relationship.

E21

IN TREATMENT S3 21: SUNIL - WEEK SIX

Paul is increasingly concerned over Sunil's erratic behaviour at home.

E22

IN TREATMENT S3 22: FRANCES - WEEK SIX

With her sister's condition worsening, Frances turns to Paul to cope with her mounting anxieties.

E23

IN TREATMENT S3 23: JESSE - WEEK SIX

Jesse despairs being abandoned by his parents, despite Paul's assurances.

E24

IN TREATMENT S3 24: ADELE - WEEK SIX

Adele links Paul's frustrations to his inability to make decisions.

E25

IN TREATMENT S3 26: FRANCES - WEEK SEVEN

Paul is blindsided by a revelation regarding Sunil's therapy.

E26

IN TREATMENT S3 25: SUNIL - WEEK SEVEN

Frances struggles with the prospect of losing Tricia.

E27

IN TREATMENT S3 27: JESSE - WEEK SEVEN

Paul tries to get Jesse to open up about a recent transgression and his relationship with his father Roberto.

E28

IN TREATMENT S3 28: ADELE - WEEK SEVEN

Season Seven Finale. Blaming Adele for his recent setbacks with patients, Paul contemplates the future of his therapy...