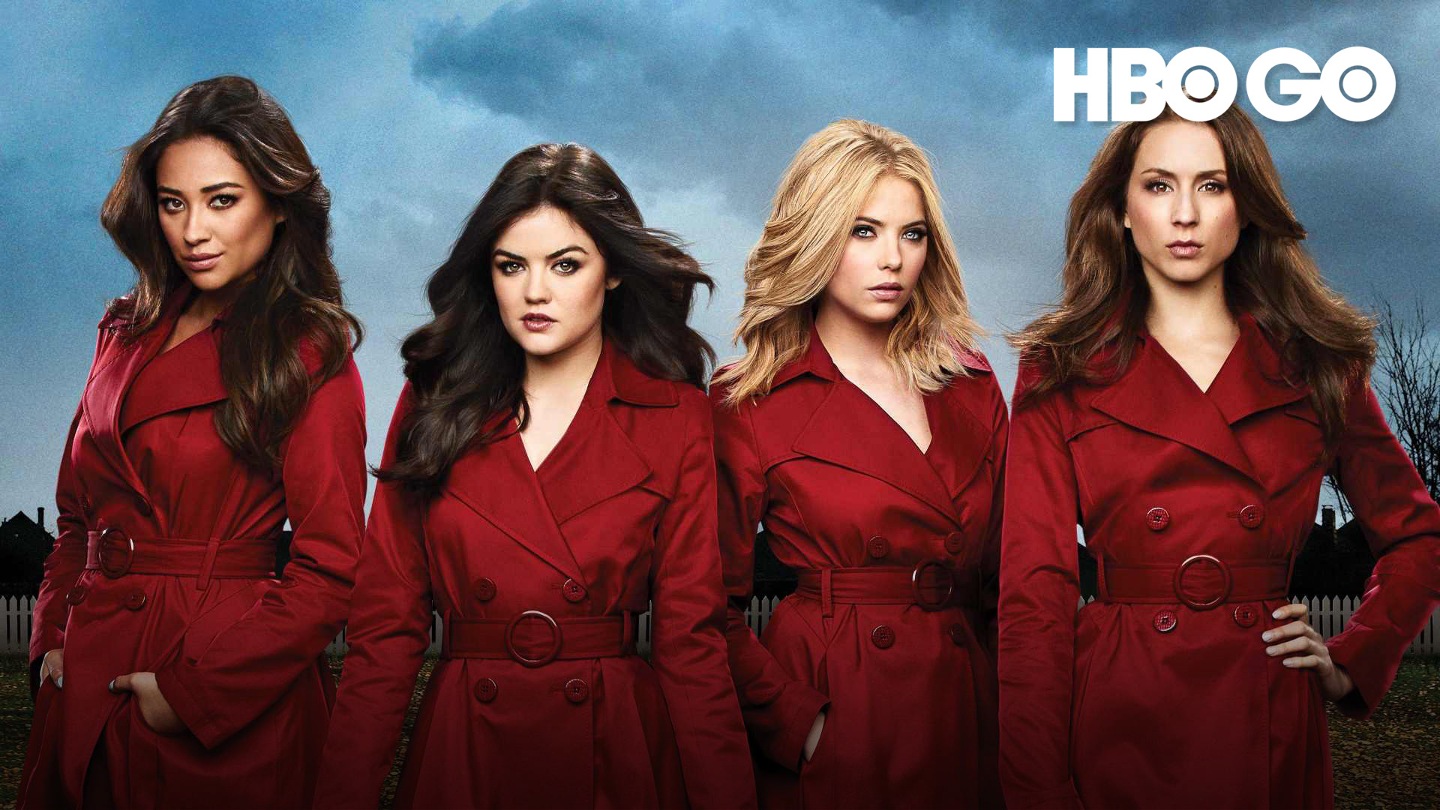 A special recap encompassing all three previous seasons of Pretty Little Liars. Featuring the voice from the all-seeing Mona, this special will go over the Liars history with "A" from the very first text message, to the most recent spotting of Red Coat.
更多
E1

美少女謊鄰 S401

A special recap encompassing all three previous seasons of Pretty Little Liars.

E2

美少女謊鄰 S402

In the season four premiere, the girls turn to Mona for answers, now that she is also being targeted by 'A'. Plus, th...

E3

美少女謊鄰 S403

The presence of Mrs. DiLaurentis continues to unnerve all those around her.

E4

美少女謊鄰 S404

Hanna worries her mother is keeping a dangerous secret, which leads to an uncomfortable meeting with Detective Holbrook.

E5

美少女謊鄰 S405

A new detective means new questions, and the Liars are asked some hard questions. Plus, Spencer lays a trap for Melissa.

E6

美少女謊鄰 S406

Spencer and Emily visit a nearby college, but they have different agendas for their time on campus.

E7

美少女謊鄰 S407

Trying to protect her mom gets Hanna in trouble with the cops. Searching for the recipient of Ali's mysterious phone ...

E8

美少女謊鄰 S408

Caleb and Toby team up to investigate 'A' and what happened the night of the lodge fire. Ezra struggles with how he f...

E9

美少女謊鄰 S409

Caleb tries to convince Hanna that Mona can't be trusted, causing Mona to prove her loyalty in the most unexpected wa...

E10

美少女謊鄰 S410

Paige throws Emily a surprise birthday party. Mona's selfless act provides Hanna and her mother with their first bit ...

E11

美少女謊鄰 S411

Mrs. DiLaurentis offers to let Emily move into Ali's old room. Trying to get involved in Jake's interests, Aria finds...

E12

美少女謊鄰 S412

The school hoedown becomes the site of A's latest showdown.

E13

美少女謊鄰 S413

An intriguing riddle from 'A' has the Liars hitting the road and heading to Ravenswood, where they make a shocking di...

E14

美少女謊鄰 S414

The girls crash the Ravenswood Founders Day Celebration after a clue suggests Ali may be alive. Caleb meets a kindred...

E15

美少女謊鄰 S415

As the Liars go looking for answers about Alison and try to make sense of their lives for the past year, a darker sid...

E16

美少女謊鄰 S416

After Hanna shares that she has Ali's diary, the girls hope it can answer some questions.

E17

美少女謊鄰 S417

Shana says that Ali wants to meet Emily -- and not the other girls -- but could it all be part of an 'A' plan? Aria a...

E18

美少女謊鄰 S418

'A' goes after Hanna in an unexpected way. Spencer works overtime to decipher the stories in Ali's diary. Aria is ups...

E19

美少女謊鄰 S419

Spencer's hunt for the truth takes a dangerous turn. Will Hanna be able to figure out Spencer's secret? Emily looks t...

E20

美少女謊鄰 S420

A special black-and-white episode nods to 1940s film noir.

E21

美少女謊鄰 S421

Spencer is determined to tell Aria about Ezra, but Ezra questions Spencer's credibility in lieu of her recent addicti...

E22

美少女謊鄰 S422

Aria grapples with Ezra's betrayal while Spencer must deal with the fallout from her addiction. Meanwhile, Paige is f...

E23

美少女謊鄰 S423

Emily takes up the sleuthing reins and hunts for answers about Ezra and Mona. Hanna begins a new search after being c...

E24

美少女謊鄰 S424

With the girls still reeling from their own issues, they pull it together to be in a charity bridal fashion show, hop...

E25

美少女謊鄰 S425

Aria, Emily, Hanna and Spencer finally get answers about the night Ali disappeared.